New injury-focused law firm opens following approval from SRA | Insurance Business UK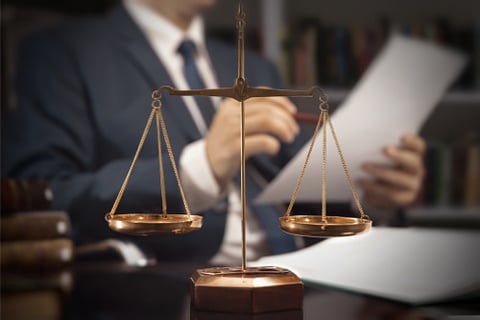 First4InjuryClaims, a new alternative business structure (ABS) law firm from First4Lawyers, has launched after receiving approval from the Solicitors Regulation Authority.
The new firm will deal solely with road traffic accidents (RTA). As an ABS, or a type of law firm that can be owned by non-lawyers, First4InjuryClaims is a separate company within the First4Lawyers group with its own management and operations team.
First4InjuryClaims has been recruiting talent over the past few months, bringing in Andrew Wild from WNS Legal Assistance as head of legal practice, as well as seven other fee-earners and claims handlers. These include Lee Hamilton, who joined in February from National Accident Law, and senior legal practitioner Helen Jolly, who joined from Lyons Davidson in September.
First4Lawyers said it created the ABS in response to reforms that meant people with road accident injuries lasting for up to two years and worth less than £5,000 would not be able to recover the cost of using a lawyer from the negligent driver's insurer.
Many injured people are in need assistance due to the difficulties in navigating the new claims portal, First4Lawyers said. It estimated that only around 10% to 15% of injured people are using the portal without the support of a lawyer.
Read more: "The Official Injury Claim portal just isn't working"
"We are thrilled to be able to launch First4InjuryClaims today in response to what have been poorly thought-through reforms," said Qamar Anwar, managing director of First4Lawyers. "It is incredibly important to us, as a group, that we provide consumers with the support they need at times when they are often at their most vulnerable. This new firm responds to that consumer need while also allowing us to be in the best position possible to support our panel firms who have had to adapt their business strategies to move away from RTA work."
First4Lawyers assured its member firms that First4InjuryClaims will not handle any other type of injury claim and that all non-RTA leads would continue to be for the sole benefit of the marketing collective. It has also removed RTA enquiries from its scheme since the introduction of the reforms.