Partners& forms sponsorship deal with the British Motor Show | Insurance Business UK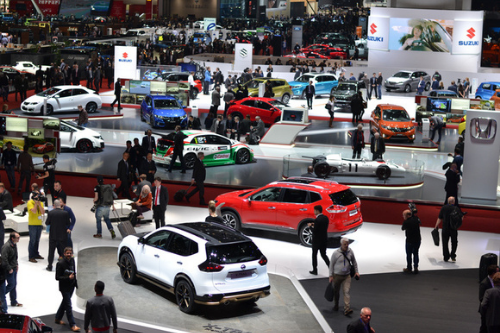 Partners& has become a sponsor of the British Motor Show – an event the broker describes as the "ideal forum" to launch its new automotive practice.
As part of the sponsorship, the broker will have a stand adjacent to The Live Stage at the British Motor Show.
Partners&'s new automotive team brings together 75 years of experience working with a wide range of businesses covering all aspects of the industry. A release mentioned that the team's expertise lies in designing bespoke programmes that suit the needs of the sector, including researching & developing the latest vehicle technology, manufacturing vehicles and components, selling vehicles (new or used), servicing and maintaining vehicles, repairing vehicles or providing other services involving vehicles.
"The link between the automotive industry and an insurance advisory business may not be immediately apparent, but as a business focused on challenging the status quo and continually innovating to enhance its performance and client service, the cultural alignment becomes clear," said Partners& client partner and head of automotive Leon Bosch.
Bosch added that the partnership with the British Motor Show is "a great opportunity" to introduce Partners& to both the motor trade and motor enthusiasts.
"Insurance can be complicated, and the motor industry, and the risks associated with it, are transforming at pace," he commented. "Our aim is to work side by side with clients to help them to understand their risk landscape and the solutions available to them."
"The expertise within our automotive team is second to none. It makes sense for us to be part of a show that celebrates both the classics and the innovators that make this industry unique," stated Partners& CEO Phil Barton. "As a next generation insurance advisory business, Partners& combines the best traditions of broking, such as technical advice and client service, with modern thinking and intelligent use of technology, to enhance the client experience and create a dynamic workplace for its talented team – so sponsorship of this event is directly in line with our ethos."