Premium Choice launches telematics insurance offering | Insurance Business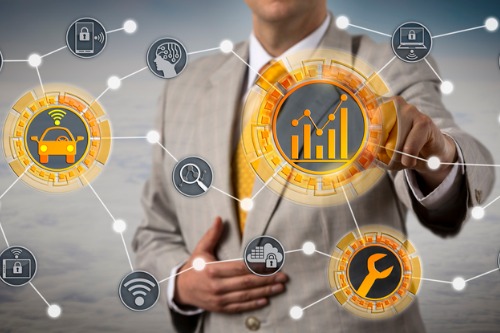 A UK insurance broker is making its first foray into telematics-powered auto insurance, made possible through a collaboration with an insurtech.
Premium Choice is launching its new telematics proposition called Aura Insurance. The broker has entered into a contract with ThingCo, which will supply customers who signed up for Aura Insurance with Theo – a solar-powered, voice-enabled telematics device that is installed on the windscreen of the car. In the event of an accident, Theo will speak to the customer to check if they are OK, and will alert emergency services if necessary. This function is made possible thanks to the utilisation of Alexa-powered Voice technology.
In addition to serving as an automatic emergency device that responds to voice commands, Theo will also collect second-by-second data, to be used to provide motorists with fair insurance pricing based on actual mileage, while ensuring that they also drive safely. The devices will also ensure a smooth claims experience through ThingCo's Smart FNOL process.
"Theo fits simply and quickly on the inside of any car windscreen so this, and the Voice capability really sold the device to us as the right solution for our first telematics product," said Premium Choice head of telematics Chris Pryor.
Pryor added that Premium Choice's expertise lies in serving the young and inexperienced driver market as well as those with accident or motor conviction history – the voice capability will be
"hugely valuable" to the broker, as it enables Premium Choice to support customers from the moment of impact, the executive noted.
"Having this level of insight will also be key to us lowering claims loss ratios for our insurer partners," the telematics head commented. "The other major advantage is we can confidently quote for low mileage policies when customers are unsure how much mileage they may incur over the next year, with the flexibility to top up if needed."