Sabre Insurance Group issues Q1 trading update | Insurance Business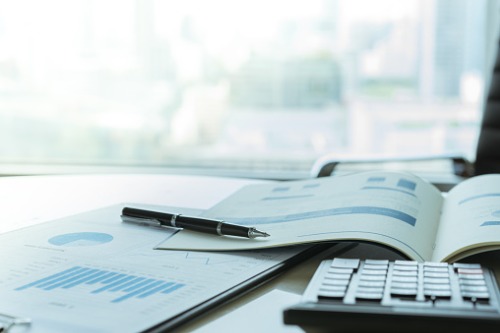 "Sabre has a strong balance sheet and a resolute focus on underwriting profitability."
Those were the words of Sabre Insurance Group Plc chief executive Geoff Carter when the British private motor insurance underwriter issued a trading update for the three months ended March 31 ahead of its annual general meeting yesterday (May 21).
According to Sabre, its solvency coverage ratio of 186% exceeded the insurer's preferred range of 140-160%. The company cited continued strong organic capital generation in the period. Meanwhile Sabre's gross written premium for the quarter slid by approximately 5% to £43.7 million.
Lifting the lid on the numbers, Carter noted: "At the end of March our premium year-on-year was down by around 5% as we sought to enhance our margin by moving lower in our combined operating ratio target corridor and the initial impacts of COVID-19 emerged.
"Since late March, as the full social distancing measures impacted, we estimate that new business quotations in the market have been down by up to 25% on a weekly basis compared to 2019, primarily driven by the lack of car sales. At the end of April, year-to-date premiums were down around 15%, although we have seen an improvement in premium levels as May has progressed."
Last month, the firm introduced price decreases for new and renewal business to support customers and to reflect lower claims frequency. Carter said the reductions also take into account the lower costs due to reduced miles driven, while ensuring Sabre continues to cover long-term claims and other cost inflation, as well as the potential for increased frequency and severity of claims amid easing of the social distancing measures.
"With market volatility expected to continue at least until the current social distancing measures start to ease, and probably for several months thereafter, it remains difficult to forecast the full-year premium outcome with any certainty at this stage," added the CEO. "However, we are confident that the year-on-year reduction in premium written reflects the temporary and unique market conditions and volatility."
Carter said to that end they will continue to execute Sabre's strategy of maintaining underwriting discipline, treating the top line as an output instead of a target, to ensure the business will be well positioned for growth at the appropriate time.
It is also worth noting that all Sabre employees remain on full salaries. In addition, Carter's camp is optimistic that their combined operating ratio for the year will fall within the target corridor while the board "is confident of maintaining an attractive dividend for 2020 while emerging from this unprecedented period in good shape."