Sabre maintains strategy against claims inflation | Insurance Business UK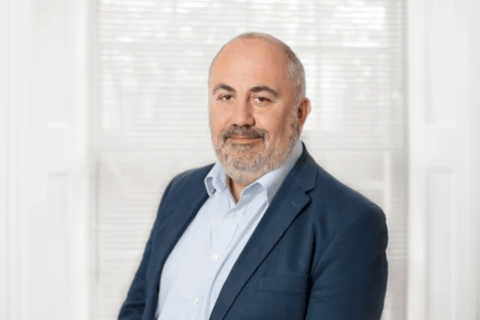 Motor insurance underwriter Sabre Insurance Group Plc has published its trading update for the period ended September 30, and chief executive Geoff Carter (pictured) considers the company's performance resilient.
The insurer, which in November 2021 agreed to be the exclusive underwriter of MCE Insurance Ltd's motorbike policies, reported the below unaudited figures.
| Gross written premium | For first nine months 2022 | For first nine months 2021 |
| --- | --- | --- |
| Motor | £105.2 million | £125.5 million |
| Motorcycle | £20.9 million | nil |
| Taxi | £9.6 million | £1.2 million |
| Consolidated | £135.7 million | £126.7 million |
"I am pleased with the resilience of our performance through to the end of the third quarter," stated Carter. "We have continued to focus on both margin over volume and fully covering the ongoing high levels of claims inflation through price increases that are significantly higher than the market.
"This consistent strategy ensures that Sabre remains on a sound financial and operational footing for the times ahead. It is encouraging that, despite our above-market price increases, we are still delivering volumes in line with our expectations. It is pleasing that we are seeing the planned improvement in our motor loss ratio."
According to Sabre, it raised motor policy prices by 24% to the end of September 2022. It was highlighted that this was in contrast to the broader market, in which rate increases were said to be between 10% and 11%.
Amid the inflationary environment, the insurer continues to anticipate a market-wide correction through the final quarter of the year and the first quarter of 2023.
As for Sabre's diversification, the CEO had this to say: "We have benefitted from writing more motorcycle business than planned, which will generate some natural first-year growth strain. As this growth strain subsides, the volumes written in our motorcycle and taxi businesses will make attractive ongoing profit contributions as our pricing discipline and underwriting initiatives flow through.
"The resilience of our motor performance, and future profit streams from motorcycle and taxi, mean that despite the ongoing macro and geo-political uncertainties, we are looking forward with confidence as our specialist offering and discipline over the recent challenging periods pays dividends."
Additionally, it was noted that Sabre's board remains "very confident" in the company's long-term prospects.