Slater and Gordon launches digital solution for minor injury claims | Insurance Business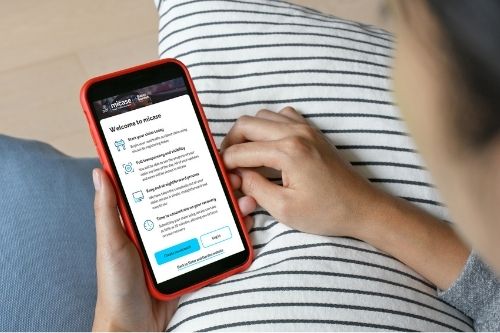 Law firm Slater and Gordon has launched miplatform, a digital product that allows customers to access a suite of legal services, beginning with minor claims from road traffic accidents.
In a statement, the firm said it will add various services, such as family law and conveyancing, in the coming months, with the aim of making miplatform a one-stop legal resource.
The first product available, known as micase Road Traffic Accident, was built to help customers suffering from a minor injury in road collisions to pursue a case. Its launch coincides with the implementation of major legal reforms.
According to Slater and Gordon, the Civil Liability Act 2018 introduced an entirely new portal for processing lower-value road traffic accident personal injury claims and provided a mandated tariff for compensation. However, it has been affected by delays, as well as concerns that it is not user-friendly and does not cover many injury scenarios.
"The process of making an injury claim following a minor road accident used to be complex and frustrating for customers – involving lots of different organisations, from insurers, lawyers, medics, car rental companies," said Matt Jarvis, managing director of personal injury, Slater and Gordon.
"While the Government's whiplash reforms changed the process and introduced a new portal, it won't result in a better outcome for customers. Something more radical is needed. So we've created an entirely new product for the market which delivers a fantastic customer journey, vastly improved efficiencies and reduced costs."
The firm added that micase RTA was designed from the ground up and seeks to meet the needs of customers and provide important advice not available or difficult to access in the Litigant in Personal portal. It uses automated processes to guide claimants from beginning to end of their claim, providing legal expertise, medical assessment and other services where wanted. During its testing phase, it received input from over 18,000 users.
"Often customers fear getting legal support is too expensive, complex or inconvenient," said David Whitmore, CEO of Slater and Gordon. "By combining technology with our experts, we're providing a solution - putting customers in charge of their case.
"Our first product will make it easier for people to pursue an injury claim following a road accident, but the platform enables us to build and integrate more services on top of it. It will grow and evolve to meet the changing needs of our customers. As we add more features and services to miplatform it will become an indispensable service for navigating all of life's big events – from buying or selling a home, getting divorced, or arranging a will."