Urban Jungle goes multiline with car insurance product launch | Insurance Business UK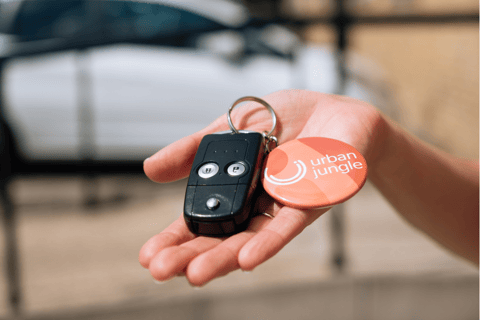 Urban Jungle has announced the launch of a new car insurance product, becoming the first UK insurtech business to offer multiline coverage.
Founded in 2016 by Jimmy Williams and former Google developer Greg Smyth, Urban Jungle launched its flagship contents insurance product in 2019. This initial product was intended for renters and was followed in 2021 by buildings and contents insurance aimed at first-time homeowners.
Now, the insurtech has expanded its product range to include car cover.
Urban Jungle's car insurance was designed to offer competitive value through transparent pricing, allowing drivers to customise their policy so that they only pay for the cover they need.
A statement from the company said customers have the option to pay a monthly subscription with no hidden fees if they need to cancel. They can also purchase affordable cover for additional people in their household, including housemates, partners, childminders or carers.
Urban Jungle uses technology to screen for fraudulent behaviour. This technology keeps scammers at bay by flagging dishonest behaviour and enabling the company to cover a broader group of customers and keep costs low.
"We've always built Urban Jungle with a view to helping our customers get better cover across a range of insurance products, and it's fantastic to be continuing our product roll out, after our hugely successful homeowners launch last year, and a nice bonus to get there ahead of our peers," said CEO and co-founder Jimmy Williams. "Our insurance is designed to be simple, clear and fair, which is certainly the case for our new car insurance product. Whereas larger insurers may have seen a much-publicised slowdown since the price walking ban introduced in January, we're growing really quickly since launching our renter's insurance in 2019 and alongside our recent funding, we want to continue this growth so that we can offer more people fair insurance in new markets."
Urban Jungle has recently experienced rapid growth this year, raising over £16 million through series A funding. It has also more than doubled in size over the course of the pandemic, becoming a 50-strong company that has helped over 100,000 customers.