Boeing CEO points to risk and responsibility in fresh statement | Insurance Business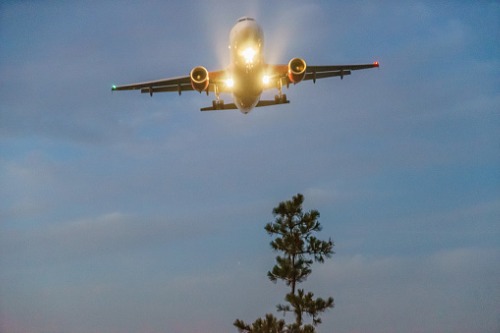 Clive Garner of British law firm Irwin Mitchell has been previously quoted as saying that it would be possible to bring a claim against a plane manufacturer if there were anything defective with the aircraft or its components. Now Boeing chief executive Dennis Muilenburg has owned up to a particular risk that he said the company is responsible for eliminating.
"We now know that the recent Lion Air Flight 610 and Ethiopian Airlines Flight 302 accidents were caused by a chain of events, with a common chain link being erroneous activation of the aircraft's MCAS (Maneuvering Characteristics Augmentation System) function," noted Muilenburg in a new statement. "We have the responsibility to eliminate this risk, and we know how to do it.
"As part of this effort, we're making progress on the 737 Max software update that will prevent accidents like these from ever happening again. Teams are working tirelessly, advancing and testing the software, conducting non-advocate reviews, and engaging regulators and customers worldwide as we proceed to final certification."
Read more: Insurers facing tens of millions in claims after Boeing plane crashes
The CEO added that they are finalising new pilot training courses as well as supplementary educational material for Boeing's global Max customers.
It has also been decided that the manufacturer will temporarily lower its production rate of 52 airplanes per month to 42 starting middle of April to prioritise additional resources aimed at software certification and returning the grounded fleet to flight.
"Safety is our responsibility, and we own it," asserted Muilenburg. "When the Max returns to the skies, we've promised our airline customers and their passengers and crews that it will be as safe as any airplane ever to fly."
Meanwhile the firm's board, upon the CEO's request, has set up a committee in charge of reviewing company-wide policies and processes for the design and development of Boeing planes.
Last month it was confirmed that Swiss Re is part of the insurance panel that covers Boeing's airline manufacturer liability policy. The 737 Max fleet was grounded following two fatal crashes in five months.