Germany steps in to refund customers of local Thomas Cook subsidiary | Insurance Business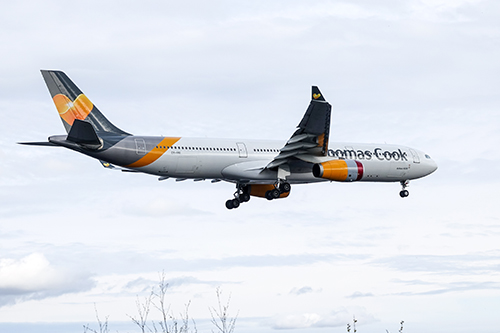 The German government will step in to refund customers of the local subsidiary of collapsed travel company Thomas Cook after the value of claims passed the limit of its insurance cover, according to a report from the country's national broadcaster.
Zurich Insurance has capped Thomas Cook's liability at €110 million – however, the estimated total value of claims has already reached €287.4 million and is expected to climb higher. Zurich told Reuters that it would only refund 17.5% of customers' claims.
Read more: Regulator apologises to Thomas Cook customers for refund delays
"Damages that are not compensated by other parties will be settled by the federal government," the German Chancellery told broadcaster ARD.
Justice and Consumer Protection Minister Christine Lambrecht told Deutsche Welle that the money would come from the "unplanned expenses" section of the financial plan and would be released to burdening courts with compensation lawsuits.
"This is about preventing a flood of lawsuits and long trials, that also bring a very great risk of paying legal fees," Lambrecht told DW.
Meanwhile, Klaus Müller, executive director of the Federation of German Consumer Organisations, criticised the travel company's inadequate insurance.
"Taxpayers would now be forced to pay for a political mistake and a lobbying success by the tourism and insurance sector," Müller told DW. "You can't socialise risks and privatise profits."