£9.1 million of fraud prevented in Banking Protocol's first year | Insurance Business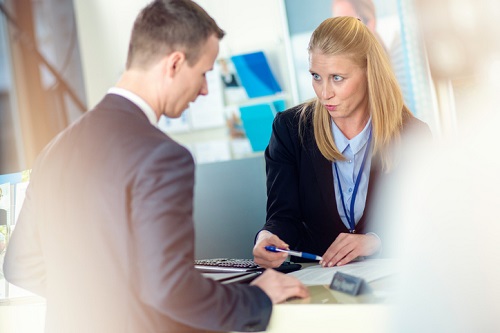 Introduced in London late last year and rolled out across the UK starting May 2017, fraud prevention scheme Banking Protocol has stopped £9.1 million from being lost to fraudsters in the 12 months to end-
Octo
ber.
The Banking Protocol enables bank staff – including those in building society branches – to notify law enforcers if they suspect a customer is in the process of being scammed. The now one-year-old scheme is a collaboration between the finance industry, police, and Trading Standards.
Across the UK the Banking Protocol is currently in place in 43 police forces, and all remaining ones are committed to coming onboard. It has so far led to more than 100 arrests being made, with police having responded to over 1,200 Banking Protocol calls.
"The Banking Protocol illustrates another step forward in protecting citizens across the UK, where partnerships between policing and private sector are key to design out opportunities for unscrupulous fraudsters," said Commander David Clark of the City of London Police. "I applaud the initial success of the scheme and support it going forwards."
Leading the scheme's development and implementation is UK Finance, supported by the National Trading Standards Scam team and the Joint Fraud Taskforce. The Post Office is also part of the Banking Protocol.
"Fraud can have a devastating effect on some of the most susceptible people in society and it's by working together with law enforcement, and others, that we can make a real difference when it matters most," commented Katy Worobec, managing director of economic crime at UK Finance. "The Banking Protocol is a great example of this collaboration in action protecting people from becoming victims.
"The finance industry is determined to crack down on fraud and is taking action on all fronts – the Protocol is an important weapon in our armoury."
Meanwhile National Trading Standards chair Lord Toby Harris said he is pleased to see that the fraud prevention scheme is already having a real impact. "This example of partnership working is key to tackling criminal activity in a world where criminals are constantly innovating and finding new ways to convince consumers of their legitimacy," noted Harris.
"National Trading Standards is committed to tackling criminal activity and protecting consumers from fraud, but we all have a role to play. If you suspect you or someone you know is being defrauded, then please contact the Citizens Advice Consumer Helpline on 03454 04 05 06."
Related stories:
London Police's insurance fraud unit names new head
Identity fraud hits 'epidemic' levels