ABI backs 10,000 Black interns campaign | Insurance Business UK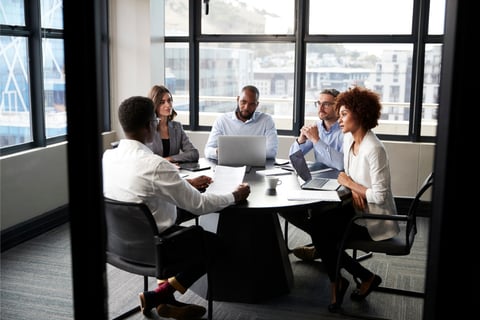 The Association of British Insurers (ABI) is among the numerous organisations and leaders that have pledged support to the 10,000 Black Interns campaign.
According to a statement by 10,000 Black Interns, the campaign seeks to transform the horizons and prospects of young Black people in the United Kingdom. It provides paid work experience across a wide range of sectors, as well as training and development opportunities to create a sustainable cycle of mentorship and sponsorship for the Black community.
At the campaign's launch, leading representatives from 10 sectors, including accountancy, education, health data science, healthcare management, insurance, investment management, law, long-term savings, marketing & advertising, and recruitment, gave their support to the programme.
Representing the insurance industry, the Association of British Insurers said that it will encourage its members to participate. Among individual insurers, Zurich has already signed up, while Aviva earlier stated its support for Black inclusion in a separate initiative.
According to 10,000 Black Interns, it seeks to have companies in more than 20 sectors each offering, where feasible, approximately 100 internships per year for five years. This is to reach the campaign's ultimate goal of providing 10,000 internships to young Black people.
Aside from business leaders, several political figures from across the political spectrum, including Baroness Amos, David Cameron and Chuka Umunna, have expressed support for the initiative. The campaign also works with representative bodies of various higher education institutions such as University Alliance, GuildHE, MillionPlus and the Russell Group. Combined, these bodies represent 84 institutions with an estimated one million students, of whom approximately 80,000 are Black.