Insurance Cultural Awareness Network issues statement on Black Lives Matter | Insurance Business UK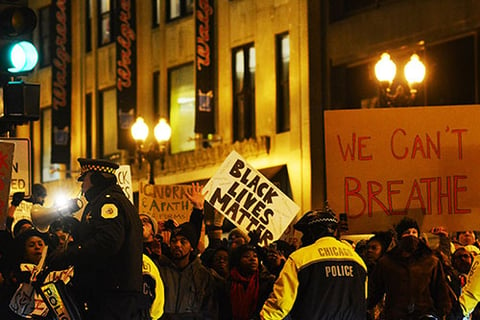 While there is no denying the insurance industry has made progress in recent years in addressing issues of diversity, most would also accept it still has a long way to go to truly reflect the society in which we are living.
With racial issues having been thrust to the forefront of the public consciousness on the back of the murder of George Floyd and the subsequent international protests, the Insurance Cultural Awareness Network (iCAN) has issued its own statement noting the outpouring of outrage and hurt within the black community.
"For our black colleagues in the industry, we feel your pain and we hear your voices," its statement reads.
It goes on to state that ingrained prejudice and racism is "completely unacceptable" and that the time is now, for action.
"We all need to put in the often hard and uncomfortable work of addressing and dismantling our own prejudices," it said. "By being actively anti-racist we can turn rhetoric into action. At iCAN we support you however you choose to further the Black Lives Matter movement. Whether it is through education, dialogue with senior leadership, broader employee engagement techniques, use of inclusive language and imagery, or sharing of best practices.
"An important way in which we as a network can address racial inequality and social injustice is by continuing with our mission to advance those with ethnic minority backgrounds within insurance. Now in particular is a time to deliver on our commitment to make this a reality."
The network is attempting to raise awareness among senior leaders across the insurance industry and urging them to use their positions to implement vital change. It is also putting together a three-part guide to help facilitate senior executive decision makers with their push for change.