ABI on EIOPA's contract continuity guidance: Sensible but "late in the day" | Insurance Business UK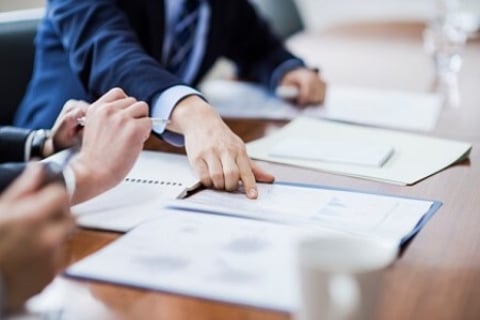 For a good couple of years now we have been giving you the lowdown on where insurance companies are heading as part of contingency plans surrounding the UK's departure from the European Union. It turns out, amid the deluge of updates on Brexit hubs and Part VII transfers, there remains "a residual amount of insurance business in the EU27 for which UK insurance undertakings have not taken appropriate measures."
That's according to the European Insurance and Occupational Pensions Authority (EIOPA), which has issued recommendations in light of a possible no-deal Brexit. Aimed at national competent authorities (NCAs), the recommendations provide guidance on the treatment of UK insurance undertakings and distributors with regard to cross-border services in the EU under such a scenario.
The goal is to minimise the detriment to policyholders and beneficiaries in the event of a hard Brexit. Recommendations centre on areas such as orderly run-off, authorisation of third-country branches, portfolio transfers, cooperation between competent authorities, and communication to policyholders and beneficiaries.
EIOPA, which believes enhanced cooperation between NCAs is necessary to address the issues, will also be establishing cooperation platforms. Meanwhile its full recommendations are published on the EIOPA website.
"Besides the fact that UK insurance undertakings have taken appropriate measures for most of the cross-border insurance into the EU27, there is a residual amount of business that would become unauthorised when the United Kingdom leaves the European Union," stated EIOPA chairman Gabriel Bernardino.
"To ensure the protection of policyholders and beneficiaries, concerned national supervisors have to ensure consistent supervisory actions and to cooperate closely and effectively."
The UK insurance sector, however, doesn't seem to be entirely appeased.
Commenting on the guidance, Association of British Insurers (ABI) director general Huw Evans had this to say: "Although it comes late in the day, this is sensible guidance which helps reduce legal uncertainty over paying some insurance contracts post-Brexit. It is particularly important that UK citizens who bought pensions in the UK but now live in the EU have the extra reassurance this provides.
"Allowing contracts signed before Brexit to run off and extra time for insurers to transfer portfolios into the EU27 are also pragmatic decisions which we welcome. However, while this guidance reduces uncertainty, it does not eradicate it as all EU27 individual regulators must implement it in the same way."
The ABI official retains the view that a departure without a withdrawal agreement must be avoided at all costs.