Acrisure's head of UK retail on doing things differently | Insurance Business UK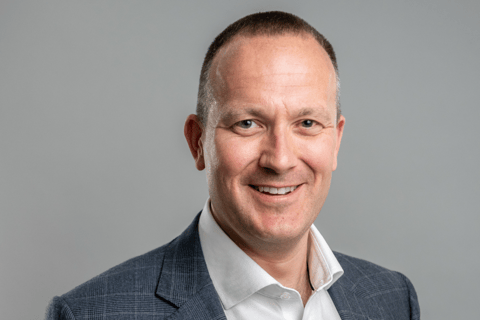 The fintech and insurance broker Acrisure ended the month of May on a strong footing, closing a $725 million (approx. £575.51 million) Series B equity round that sees the firm touch $23 billion in valuation. The firm has wasted no time in leveraging its market position, as evidenced by the announcement earlier today that it is acquiring the long-standing insurance broker and risk manager Russell Scanlan.
It's the latest in a succession of headline moments for the Michigan-headquartered company and speaking with Insurance Business, Mark McIlquham (pictured), head of Acrisure UK retail made it clear its impressive pace of growth will not be slowing down any time soon.
"There's lots of opportunity, and the most important thing is that the Acrisure story and model is very different to everybody else's," he said. "I think there's a really good opportunity for us to capitalise on that and give people a very different exit. We're the fastest-growing insurance intermediary in the world, with the best margins and the most impressive inorganic and organic growth. And we've bought about 730 businesses in the last nine years."
Steering this growth and sustaining its exponential rate is the ethos and business model that sits behind Acrisure, McIlquham said, and it is this which sets it apart from the wider market. Acrisure is employee-owned which allows executives and management to be in control of their own destiny and to set the pace of change.
"Acrisure buy good, growing businesses with entrepreneurial management teams and looks to turbocharge them," he said. "The businesses can keep their brands and continue running themselves as they did before. We act as an enabler for growth, whether it's M&A, or team hires, or digitising for growth – we help firms do all that."
Underpinning this, the broker has a very unique capital model without any built-in cost synergies, he said, which has proven very attractive to vendors across the insurance market.
Read more: Volante Global gets new owner
For McIlquham, who joined Acrisure in August 2021 after a 21-year stint at Deloitte UK, coming into the business has been an exciting next step as it offers him the chance to work closely with a great variety of broking entrepreneurs. The insurance broking sector is full of diverse individuals, he said, which is what makes it so interesting, and having the opportunity to work alongside businesses and business leaders who are open minded about the future is very rewarding.
Acrisure's unique value proposition appeals to a different type of vendor, he said, particularly those individuals who strongly believe in the potential trajectory of their business. For those who want to take their firms to the next level, having access to capital for M&A or talent acquisition or digitisation strategies is crucial. So, it's about allowing people to continue doing what they're doing, albeit on a bigger scale than was possible with capital constraints.
"Someone who wants to go off to the beach doesn't really suit our model," he said. "We're looking to back entrepreneurs that believe in the industry, believe in their businesses and believe in the upside of their business… We're relatively agnostic about geography and industry. Obviously, we want to create a diversified business, and we don't want our businesses competing with each other. And we are looking to buy businesses that are spread geographically across the UK and Ireland.
"But life isn't like that, and different opportunities come up. Actually, what's much more important than geography to us is management teams that want to grow their businesses, so businesses that are growing, with good margins, good reputations and which are scalable. The most important thing when I look at a business is whether our model gels with the management team and whether they want to be involved in Acrisure and the Acrisure project."
Acrisure's culture and reputation are critical considerations when exploring M&A opportunities, McIlquham said, as is its designation as a "technology business". The company always keeps in mind where there are opportunities to digitise businesses to take advantage of cross-selling, AI or streamlining opportunities.
Looking to the future, he highlighted that two key ambitions spearhead Acrisure's plans for the year ahead.
The first of these is to continue to buy great insurance brokers and MGAs. That definition of 'great' goes back to exploring how these entrepreneurial businesses fit within its model, he said, and what opportunities for further growth they will bring. Acrisure wants to be the first choice for people who want to keep their identity, who want to keep their teams and who want to digitise their businesses.
Read more: Acrisure turns to company veteran as head of global insurance
"So, anybody who has got that model and is looking for a natural exit – we want Acrisure to be the natural home for them," McIlquham said. "The second area, which is a short-term objective for us is around an Acrisure network. We think we've got a really big opportunity to do something different in the network space [as] we might own the businesses, but Acrisure basically is a network. So we're looking at replicating our network model that has been so successful in the US, in the UK.
"We think that some of the current networks out there are a bit samey, a bit tired and that there's an opportunity to create a digital network. Our vision is to create a network… [made up of] some of those smaller businesses that we buy that don't want to necessarily standalone but still want to keep their autonomy in terms of their brand and people. And there's obviously lots of brokers that are members of other networks that might think the Acrisure story is a better one."
Other objectives for the period ahead include continuing to invest in the MGA space, he said, as well as exploring opportunities for how AI can help brokers cross-sell between themselves. McIlquham doesn't see a great deal of cross-selling going on between members of other networks and so he's keen to explore the opportunities that lie there.
At the foundation of Acrisure's areas of focus is the ambition to continue growing, not just in terms of its deal volume but also with respect to how well recognised and well understood the brand, its ethos and its value proposition are across the market. Attending the BIBA Conference 2022 was a mind-blowing experience for the team, he said, as it brought the opportunity to really speak to the market and hammer home the differences of the Acrisure model.
"The big objective of BIBA for me was promoting awareness of Acrisure and what we're doing, and making sure people understand our model," McIlquham said. "Looking back at joining the business [during COVID], it was actually a brilliant time to join because I think a lot of people are bored with the models of our competitors, and we're here with a model that's vibrant and fresh and different from anybody else's.
"The businesses that are interested in Acrisure have been tapped up by all of our competitors over the last 10 years, and didn't like their models. A lot of the businesses that are talking to us are doing so because we're different and they can keep their autonomy… So, for me, if I get to the end of 2022 and the whole insurance industry properly understands the Acrisure model and we're starting to get even more momentum from a deal perspective – that would be a great year."