Aegon announces £140 million acquisition of Cofunds from Legal & General | Insurance Business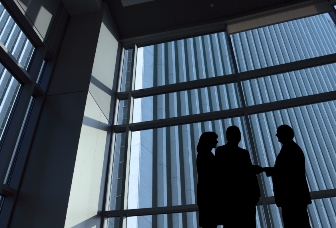 On a day when it announced larger than expected losses, Dutch insurance giant Aegon has managed to avert the negative headlines by securing a major acquisition from rival Legal & General.
Subject to regulatory approval the company has made a £140 million deal for Cofunds, which, following on from its purchase of BlackRock's DC platform, will create the largest platform business in the UK.
The idea is that the enhanced platform will provide intermediaries – both Cofunds and Aegon users – with a range of propositional improvements, including a broader investment range – including ETFs, Investment Trusts, all FTSE-350 stocks and other stocks upon request; a focus on reducing paper and straight through processing; an integrated pension; and for current pricing to be maintained or improved.
Speaking about the acquisition, Adrian Grace, Aegon UK chief executive, commented that the business is transforming.
"From a standing start a few short years ago, we have transformed our business beyond all recognition," he said. "Aegon is now well on the journey from a traditional life and pensions provider to the largest workplace and retail platform business. We are committed to growing our business alongside the intermediaries that we depend on and will use our enhanced scale to improve user experience, drive proposition enhancement and lower the cost over time."
The deal includes taking ownership of the Legal & General branded Investor Portfolio Service platform powered by Cofunds.
However, the announcement could not completely overshadow a loss of 628 million euros (approximately £539 million) primarily due to the sale of its UK annuity portfolio.
Aegon announced a £9 billion sale earlier this year through two transactions – to Legal & General and to Rothesay Life and said it expected to book a loss of £245 million at the time. It then raised this to £481 million following the market turmoil post-Brexit. However, the loss has ultimately proven higher than both predictions.
For the quarter ended June 30, the company made a net loss of EUR385 million – this compares with a profit of EUR319 million a year earlier.
Related stories:
Legal & General enters distribution agreement with Aegon
Aegon UK's finance chief to resign: Report