After Notre Dame: looking at a major risk for heritage buildings | Insurance Business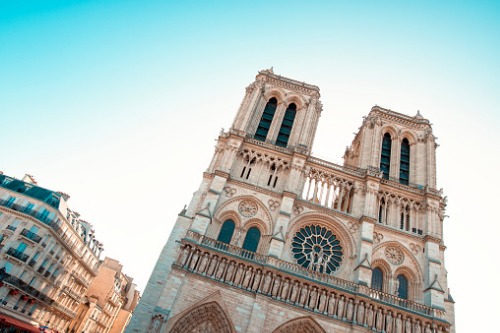 Since the fire at the Notre Dame Cathedral gutted one of the world's most iconic buildings earlier this month, many have been speculating about how the devastating blaze began.
Although investigations are still ongoing, and no official cause has been confirmed, French police did say renovation work being carried out at the site was "potentially linked" to the fire.
While unavoidable at times, renovations do pose a major threat to heritage buildings, particularly when the work being undertaken involves some form of heat or fire. In fact, one industry expert says renovation work of this nature is among the greatest risks faced by historic properties.
"When a heritage building is undergoing renovations, it's important to consider the risks inherent with hot work," says Paul May, operations engineering manager at FM Global. "This would include activities that involve burning, welding, or using fire-or spark-producing tools that produce a source of ignition."
According to May, improperly managed welding, soldering or grinding has proven to be one of the leading causes of property damage each year.
"Flying sparks or hot particles can easily fall into concealed, often inaccessible spaces and become a fire threat. This is especially true with historic properties," says May.
"Wooden frames, combined with dust and oil that have built up over the course of a hundred years or more, can pose a significant fire risk," he tells Insurance Business.
In order to minimise fire risks, May suggests a number of prevention measures such as covering with fire blankets and implementing a continuous fire watch during the execution of the hot work.
"This watch should extend throughout all break periods, and for at least one hour following the completion of the hot work," says May.
May also says the use of automatic sprinklers has an excellent track record for supressing fires.
"A review of current regulations and how they can be amended to include automatic sprinklers in heritage buildings could help to prevent tragedies like the fire in the Notre Dame Cathedral," he says.
Of course, there are some obstacles when it comes to installing automatic sprinklers – such as strict buildings codes or even unwilling owners who are reluctant to ruin the building's aesthetic.
"Installing active fire protection or constructing fire walls may cause damage to ceilings or may not align with the aesthetic of the building," admits May. "Often, heritage buildings have strict restrictions against alterations which can prevent installation of solutions like automatic sprinklers."
However, May also says FM Global is taking steps to address this issue.
"FM Global has developed approval standards for concealed sprinklers which are recessed and covered by a plate which is the same colour as the ceiling to provide a suitable unobtrusive option for heritage buildings," he tells Insurance Business.
"We've also developed approval standards for plastic sprinkler pipes which are lighter than traditional steel pipes, more flexible and easier to install, which result in significantly less need for access and hence refurbishment in retrofits."