AIG hit by huge drop in net income | Insurance Business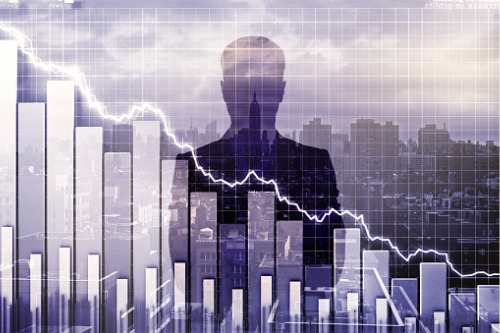 American International Group's (AIG) profitability took a hit this past quarter, but growth in key businesses is painting a rosier outlook for the future.
In the three months ending on September 30, net income attributable to AIG common shareholders was US$281 million (around £214 million), a huge drop from the US$648 million (around £494 million) during the same period last year. However, adjusted after-tax income attributable to AIG common shareholders rose to $709 million (around £540 million) compared to the $505 million (around £385 million) the year prior.
Total consolidated net investment income also climbed to $3.8 billion (around £2.9 billion) from $3.4 billion (around £2.6 billion) in 2019, but net investment income on an adjusted pre-tax basis of $3.2 billion (around £2.4 billion) decreased by approximately $277 million (around £211 million), primarily because of the sale of Fortitude last June.
For the third quarter, its general insurance line reported $790 million (around £602 million) in pre-tax CATs net of reinsurance, or 13.5 combined ratio points, resulting in a combined ratio of 107.2, an increase from last year's 103.7. Its adjusted general insurance accident year combined ratio, however, jumped to 93.3, a 2.6-point improvement year-on-year, benefiting from the actions AIG has taken to improve underwriting performance.
Life and retirement adjusted pre-tax income increased 51% to $975 million (around £743 million). According to AIG this reflects a "strong equity market performance, favourable short-term impacts from lower interest rates and tighter spreads, and lower general operating expenses, partially offset by base spread compression and unfavourable impacts from COVID-19 mortality."
Recently, the insurer revealed its intention to separate from its life and retirement business – a decision the company hopes will result in two "market-leading stand-alone entities."
"We are pleased to report AIG's solid third quarter results as we embark on an important phase of our journey to become a top performing company," said Brian Duperreault, AIG's chief executive officer. "In general insurance, the accident year combined ratio, as adjusted, improved for the ninth consecutive quarter, and the high frequency of natural catastrophes and COVID-19 had a limited impact on financial results."
"Life and retirement's results continue to demonstrate that it is a market-leading franchise, with a strong improvement in adjusted pre-tax income from last year," he added. "Our recent leadership transition and corporate structure announcements marked an important milestone for AIG made possible by the significant foundational work our colleagues have successfully executed on over the last three years."