Allianz CEO: No mass job cuts | Insurance Business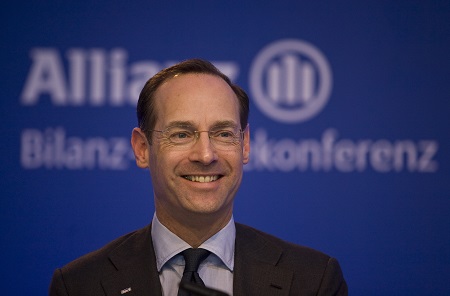 In what will be of major relief to the company's employees, Allianz chief executive Oliver Bate has spoken out that while the company aims to boost its profits, it won't do so by sacrificing its staff.
The head of the €72 billion insurance firm described the concept of firing staff in order to boost share value as "almost unethical", adding that "I don't think it's good management" in an interview with
The Financial Times
.
His words come despite Allianz announcing plans last year to increase its earnings by 5% per year from 2015-2018. Bate admitted in the interview that times have changed since that declaration, and that achieving such growth will not be an easy task.
"When we came out with these targets… the world was looking a little bit more pleasant than it does now," he told the publication. "It was before Brexit and before the election in the United States so we have to acknowledge that this is a little bit more challenging than we thought."
As such, the company has outlined that it will make changes to the way it operates even though it will not implement mass job cuts. Bate told the publication that "investors should expect productivity gains" and that he is searching for new ways to bring customers in including refocusing the company's partners on client service as opposed to sales with incentives based on their ratings.
"The level of incentivisation will depend on how many stars they get from their clients," he said in the interview. He outlined a plan in which those with one star ratings will be dropped as agents; while those with two-three stars will be given catch-up programmes that they must complete within a certain period or risk being dropped too.
Bate outlined that he expects organic growth across general insurance, life insurance and asset management; and that there is also growth for further acquisitions – with €1 billion a year set aside for this purpose.
Related stories:
Allianz to get 40,000 more clients with pet insurance deal
Allianz Worldwide Care sails with Steamship Mutual