Allianz makes push to lower employees' environmental footprint | Insurance Business UK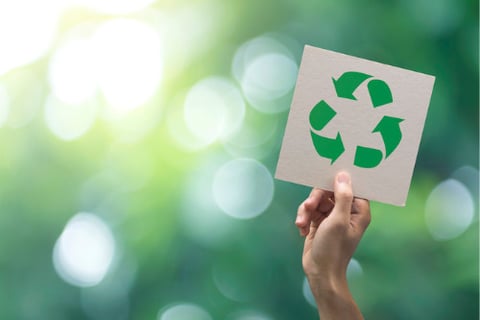 Employees may still largely be out of the office, but that hasn't stopped Allianz Insurance from putting the emphasis on the environment as part of its Sustainability Week.
The insurer held a series of events last week under the theme of Reduce, Reuse, Recycle – Virtually with challenges and interactive events designed to help its employees be more sustainable. Among the ideas was Digital Declutter – in which employees were given advice on reducing their digital footprint and lowering their energy consumption; as well as a host of awareness campaigns run throughout the week focused on reducing food waste while boosting home recycling.
"Globally, Allianz is at the forefront of the fight against climate change. Sustainability is a priority for us all year round and we're continually looking at our UK offices and business practices to minimise our environmental footprint," said head of brand management and social responsibility Carolyn Rich.
"It's been fantastic to see how passionate and engaged our employees are during Allianz's Sustainability Week and have some really positive conversations about changes we can all make. With 97% of our workforce currently working from home, it is really important to us that we reduce our environmental impact even when we are not in the office."
Rich noted that if every adult sends one less email across the UK, there is the potential to save as much as 16,000 tons of CO2 a year.