Allianz UK reports improved numbers | Insurance Business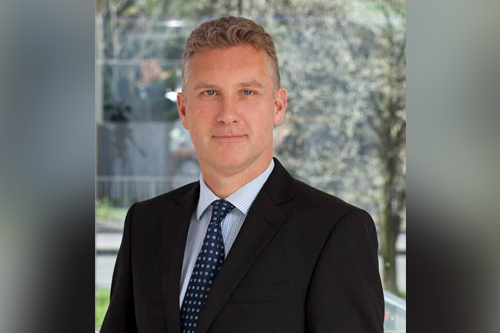 Allianz Group may have seen a 1.8% drop in its half-year operating profit, but the good news is that the same can't be said here in the UK. In fact, the UK operations posted better numbers in terms of gross written premium, operating profit, and combined operating ratio.
Here are the figures for the first six months of 2018, which Allianz UK chief executive Jon Dye (pictured) described as "very pleasing results":
Gross written premium – £1,066.4 million, up from £1,063.8 million in the same period last year
Operating profit – £87.8 million, up from £74.7 million
Combined operating ratio – 94.8%, compared to 96.5%
"I am pleased with the way we have maintained our trading focus while at the same time committing considerable resources to the joint venture with LV=," commented Dye. "To put this into perspective, communications about the new arrangements have gone out to 1,600 brokers, new relationships have been created between 167 brokers and Allianz, and the transfer of personal home and motor business to LV= began on schedule.
"Some commercial schemes business has already come over from LV= and we will start to issue new commercial lines business invitations from August 06 for former LV= business with effective dates of September 20 onwards. By the end of the transfer process, almost 600,000 policy details will have been exchanged between ourselves and LV=."
The CEO believes all this points to a great start to the year for Allianz UK.
As for the commercial lines portfolio transfer, it has been called "an exciting prospect," since not only will it increase the size of Allianz UK's book but also provide the opportunity to broaden underwriting knowledge. For instance, new truck and taxi products will be launched this year while a London Market presence through a new specialist London motor team offers the potential to learn from an uncharted channel.
"These are exciting times for the business and our journey to becoming a top three general insurer by 2020 is making strong progress," said Dye.
Related stories:
Allianz Group suffers drop in operating profit
Allianz unit bags after-the-event insurance deal