Aon boosts financial institution expertise with new appointment | Insurance Business UK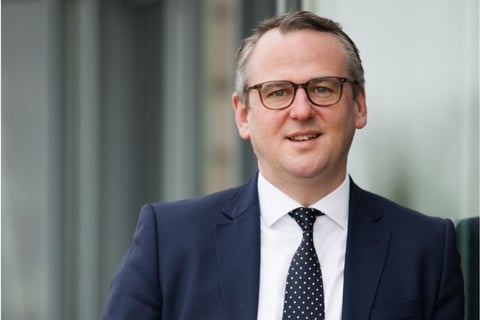 Aon plc has named Pete Rutherford (pictured) as its new enterprise client leader for financial institutions in the UK to strengthen its financial institution expertise in the region.
Rutherford, who has been with Aon plc since January 01, brings 25 years of financial institution experience to his new role – along with deep expertise in banking, asset management, life companies, and insurance.
Rutherford began his career at Capital Bank and held several senior positions at Standard Life (now Abrdn), Clydesdale Bank, Albannach Financial Management, and The Royal Bank of Scotland. Before joining Aon plc, he was the managing director, head of EMEA insurance, and UK bank coverage at HSBC, where he was responsible for managing key global clients.
He now reports to Richard Phelps, head of financial institutions in the UK and EMEA. In his new role, he will join Aon plc's growing team of senior experts with broad relationships across the sector and help the firm build key client relationships and further strengthen its financial institution practice.
Read more: Aon names chief broking officer for commercial risk in the UK
Michelle Mason, Aon plc's head of enterprise clients in the UK, commented that Rutherford's experience will help the firm deepen its existing client relationships by assisting clients in shaping better decisions while creating new opportunities to help organisations navigate emerging risks.
"We are delighted that a professional of Pete's calibre has joined our team, which is a testament to our sustained growth in [financial institutions] and ability to attract senior leadership as we continue to invest in addressing the evolving needs of our clients," Mason continued.
Commenting on his new role, Rutherford said: "Aon already has a strong reputation as a leader in the financial institutions space and, in an ever more complex and interconnected global operating environment, has an important role to play in delivering advice and solutions to organisations across the sector. I am excited to join the firm and look forward to working closely with Richard and the team."