Aon creates M&A advisory board for EMEA region | Insurance Business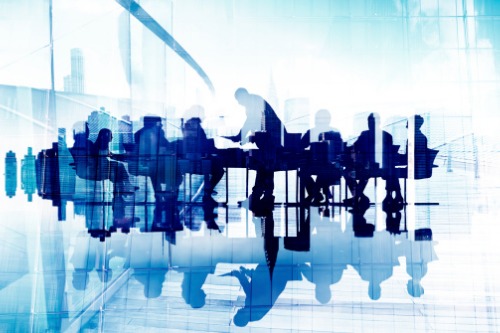 Aon has created an M&A and Transaction Solutions Advisory Board, as part of its thrust to grow its M&A practice across the UK and the Europe, Middle East and Africa markets amid a volatile economic landscape.
The advisory board will provide counsel to Aon and its clients, as the brokerage seeks to expand its expertise in warranty and indemnity insurance (W&I), tax insurance and risk and insurance due diligence into areas such as cyber and intellectual property (IP).
This follows the 2020 launch of Aon's IP Capital Market Solution, an IP valuation tool that enables high-growth businesses to raise capital via secure IP-backed debt structures and avoid the need for equity dilution.
John Cullen, chief executive officer of Aon's commercial risk, heath and affinity business in EMEA, will lead the advisory board as its chairperson. According to Aon, all members of the board are senior executives with over 20 years' experience in M&A and have held senior leadership positions at professional services firms. These include Andrew Ballheimer, Claudio Feser and Robin Lawther.
Ballheimer is a former global managing partner at Allen & Overy who has over three decades of legal expertise and experience. He has considerable expertise in public and private M&A and equity capital markets transactions with broad experience in complex, multi-jurisdictional M&A transactions throughout Western and Eastern Europe, the US, Latin America and Asia.
Feser is senior partner emeritus and senior advisor at McKinsey & Company. In 1999, he led McKinsey & Company Greece, followed by McKinsey & Company Switzerland in 2010, then headed the firm's executive development practice from 2011 to 2018. Feser is also the chairman of Greenreb Holding, a sports entertainment company, and a member of the Executive Education Board of the University of St. Gallen. He is the author of three books (Serial Innovators, When Execution is not Enough and Leadership at Scale), which have been translated into several languages.
Lawther is currently a non-executive director on the boards of Nordea, Ashurst LLP and UK Government Investments, the corporate finance and corporate governance arm of the UK Government under Her Majesty's Treasury. She previously worked at J.P. Morgan in London, Scandinavia, Turkey and New York for 20 years as managing director in a number of senior positions in investment banking, including head of the European financial institution merger and acquisitions execution team, and as a member of the European Management Committee. Lawther specialises in mergers and acquisitions, capital raising and client coverage.
"The formation of the M&A and Transaction Solutions Advisory Board marks an important step in accelerating the execution of our strategy, as we continue our evolution to become a trusted and broad-based adviser in the M&A and Private Equity ecosystems," said Alistair Lester, CEO of M&A and transaction solutions, EMEA.
"Our clients are facing more challenges – and a more volatile, evolving marketplace – than ever before. While Aon remains committed to continuing to serve clients in the areas in which we have established a market-leading practice, we are also leading the development of new service offerings to meet all our clients' needs, as evidenced by our successful work in the cyber and IP space."