Aon reveals departures and next phase of growth strategy | Insurance Business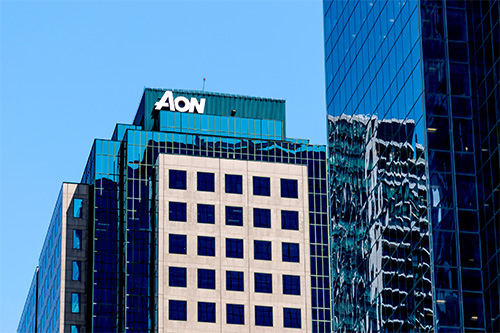 There's a number of changes happening at broking giant Aon.
First off, it's been announced that senior executives John Zern and Cary Grace are leaving the firm to pursue new opportunities. Zern is chief executive of health solutions and North America commercial risk, while Grace is CEO of retirement solutions and head of M&A (mergers and acquisitions) integration.
Absorbing their respective responsibilities are Aon co-presidents Michael O'Connor and Eric Andersen.
Coinciding with the departures is a series of actions that Aon said will further strengthen alignment and accelerate momentum across the London-headquartered organisation. The goal is to ensure that clients experience the same globally excellent standard of service in each local market.
Expanding its 'Delivering Aon United' programme, the company will set a common standard for client leadership and create client service hubs that will support back and middle-office services across Aon.
Group boss Greg Case stated: "The actions we are announcing today (October 10) to accelerate Aon United are a direct reflection of the continued momentum we are seeing with clients, our ability to deliver industry-leading innovation, and our continued progress towards delivering on our goal of mid-single digit organic growth or greater over the long-term."
Creating a common client leadership strategy is aimed at further increasing collaboration across solution lines, improving sales effectiveness, strengthening segmentation strategy, and making it easier for Aon's 50,000 colleagues in 120 countries to deliver maximum value to clients.
Aside from expanding client service hubs through the Aon Business Services platform, the group will also establish a common model for its shared services such as marketing & communications, human resources, legal, and finance.
"These actions take the firm into the next phase of its Aon United growth strategy and are a powerful next step following the divestiture of its outsourcing business in 2017 and subsequent reinvestments that modernised global infrastructure and created a common technology platform powered by Aon Business Services," noted Aon.
"Those moves were followed in 2018 by the creation of a single global operating committee and the retirement of the firm's business unit brands, which created a single, unified Aon brand."
Meanwhile the company's chief executive thanked Zern and Grace.
"John and Cary leave a lasting and positive imprint on our firm, and I am very grateful for their efforts," he noted. "As we move forward, we will all benefit from their leadership and the strong teams they have built."