Arch boosts contingency team with senior hire | Insurance Business UK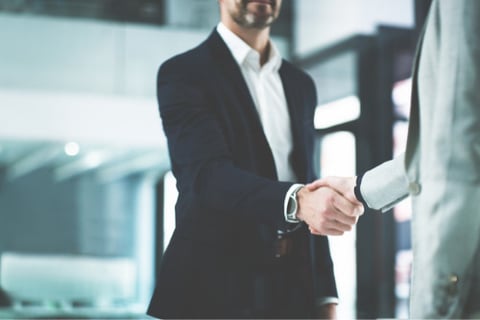 Arch Insurance International (Arch), a wholly-owned subsidiary of Arch Capital Group Ltd, continues its appointment spree during the "Ber" months (September, October, and November) by appointing Tom Stoyle as its new senior underwriter for contingency, effective November 24, 2021.
Stoyle will join Arch from Hiscox, where he has been working since 2013 – initially working within the political risk, contingency, and kidnap and ransom teams before becoming a contingency underwriter in 2016.
Arch's contingency team operates across multiple sectors, such as events companies, media companies, broadcasters, advertising agencies, and sponsors. Coverage is offered on a worldwide basis and includes event cancellation, non-appearance, weather, terrorism, and political violence for events, prize indemnity, film productions, and advertising agency protection.
Stoyle's appointment follows the recent appointments of Chris Rackliffe (new head of contingency and accident & health) and Claire Atley (new senior underwriter) in the contingency team.
Rackliffe is a leading figure in the contingency arena, having more than 25 years of market experience. Meanwhile, Atley brings to the team more than 12 years of underwriting experience and is a highly accomplished practitioner in the sector.
Commenting on the new member of the contingency team, Rackliffe said: "We are delighted that Tom will join our highly experienced contingency team as we continue to bolster our presence in the sector. We are well-positioned to further support our brokers by working collaboratively to deliver informed solutions, backed by responsive service and supported by a highly experienced claims team."
Aside from the expansion of the contingency team, Arch recently boosted its leadership team by appointing Tom Rivers as its new chief risk officer (CRO), effective in October 2021. Before joining Arch, he was a CRO at AXIS Managing Agency for nearly five years. Before that, he was a CRO at Novae Group and held senior actuarial roles at PwC.
Another leader that recently joined Arch was Silvia Martinez, a new general counsel based in London. She has 10 years of legal experience in private practice and in-house roles and has extensive corporate governance knowledge and expertise overseeing complex corporate and capital market transactions. Under her new role, which commenced in September 2021, Martinez reports to chief administrative officer Kirsten Val.