Arch UK Regional gets underwriting director | Insurance Business UK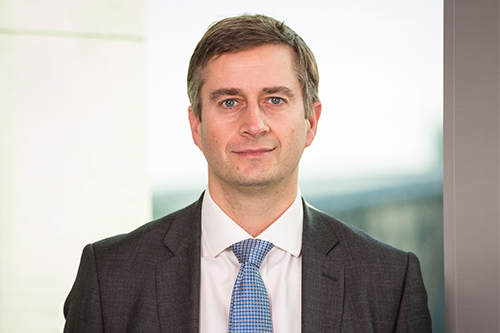 Arch UK Regional, a division of Arch Insurance (UK) Limited, now has an underwriting director in the form of Stuart Danskin (pictured).
The promoted executive came onboard in January 2019 as a member of the underwriting team that was acquired as part of Arch's move into the UK regions. He has nearly two decades of experience, seven years of which were spent in a senior underwriting role at Barbican Insurance Group.
At Arch, Danskin is now in charge of directing and overseeing UK regional underwriting across all lines of business including property, casualty, motor, financial lines, marine, and accident and health.
"These are exciting times for Arch, as it seeks to grow its national footprint within the insurance sector and broaden its client base," said the new director of underwriting, who will work closely with Arch's chief underwriting officers, vice presidents, and the teams in each of its 13 UK regional locations.
"I am delighted to be appointed to this new senior role at a time of such immense opportunity and am dedicated to ensuring all business sourced and underwritten in the regions is of the highest quality and underwritten with integrity."
Meanwhile, Danskin's team is being expanded, with Arch saying it is recruiting underwriting and relationship development talent to support its regional network of offices.
"We have worked extremely hard to build a distinct and identifiable culture over the past year, one in which skilled employees are developed and rewarded, meaning that we are always keen to promote from within where possible," commented Arch UK Regional chief executive Steve Bashford.
"Stuart truly understands what we, as a business, want to achieve and has two decades of senior underwriting expertise, which will stand him in good stead in his new role. He has our full support and we have the utmost confidence in the future of the Arch UK Regional business."
Arch Insurance (UK) Limited is a wholly owned subsidiary of Bermuda-based Arch Capital Group Ltd. Its UK regional division specialises in commercial property, casualty, motor, professional liability, personal accident, and travel through an extended office network across Britain.