Argo-Voce tussle continues | Insurance Business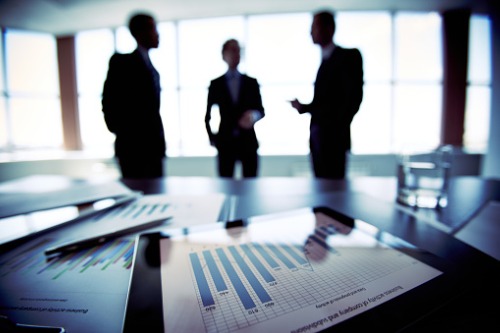 It looks like Voce Capital Management LLC isn't done trying to effect changes at Argo Group International Holdings, Ltd.
The investment adviser, which in May hit a snag in what was then shaping up to be a heated proxy battle against the specialty insurer, has now launched a process to call a special meeting of Argo shareholders. Voce owns approximately 5.8% of the shares of Argo.
Yesterday (November 26) the activist investor filed a preliminary consent statement in connection with the solicitation of consents to call a special meeting, the goal of which is to make shareholders consider proposals to replace five incumbent directors of the insurance group with what Voce described as highly-qualified and fully-independent directors.
In May the hedge fund manager withdrew its nominations for election of Argo directors after two US states revoked their prior approvals for Voce's proxy solicitation.
Read more: Argo-Voce proxy battle takes new twist
Now Voce is calling for urgent board change – saying "time is of the essence" amid critical decisions being made within Argo.
"Since the 2019 annual meeting of shareholders, the situation at Argo has significantly deteriorated," asserted Voce in a statement. "In October, the press reported that the Securities and Exchange Commission had subpoenaed Argo over its executive compensation and perquisites, which investigation Argo was then forced to publicly confirm.
"On November 05, Argo announced the sudden 'retirement' of its CEO, yet the board awarded him a lucrative package of cash severance, accelerated stock vesting, and benefits. The board replaced him with an internal CEO after failing to consider even a single external candidate for the job."
Read more: Argo Group CEO steps down with immediate effect
Voce continued: "Both A.M. Best and S&P Global Ratings subsequently announced negative actions related to their ratings of the company's debt, and each specifically cited Argo's poor corporate governance and failed board oversight as the reason for their actions.
"There are crucial leadership, governance, and strategic choices which are being made in real time and will have lasting and potentially irreversible effects once rendered. This is why we insisted, in our October 14 press release following news of the SEC investigation and our November 06 press release upon the replacement of the CEO, that shareholder voices must be heard in Argo's boardroom."
The activist investor will be filing its definitive consent solicitation statement to ask shareholders to consent to the calling of a special meeting, which it said is permitted by the insurer's bye-laws. Meanwhile Argo, as of press time, has not issued a statement in response to Voce's latest move.