Aston Scott and Lark Group in "transformational deal" | Insurance Business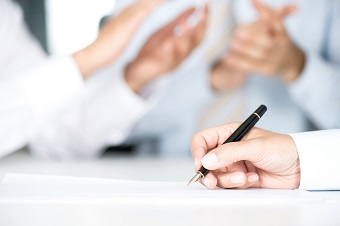 Aston Scott Limited and Lark (Group) Limited have agreed to merge to create one of the UK's top 20 independent insurance brokers and employee benefits practices.
Subject to regulatory approval, the merger will see the combination of 600 staff across 18 offices. Annual revenues for the merged entities are forecast to reach more than £50m. However, terms of the deal were not disclosed.
Both Aston Scott and Lark are Chartered Insurance Brokers, and a name for the joint business will be announced eventually. A new firm is being established to acquire the entire share capital of the two, with mid-market private equity firm Bowmark Capital being the majority shareholder.
The new board will include senior management from both Aston Scott and Lark, including Aston Scott CEO Peter Blanc and Lark Group MD Stephen Lark.
Blanc said joining forces with Lark will create an "incredibly strong presence" in the UK market. "Both management teams share a passion for the service excellence, professionalism, and integrity that our markets demand," he remarked.
Meanwhile, Lark said, "There are so many opportunities in commercial insurance broking, private client broking, and employee benefits that can be increased with scale and merging with Aston Scott creates a compelling opportunity."
David Torbet, partner at majority shareholder Bowmark Capital, described the merger as a "truly transformational deal" which will create one of the largest independent broking groups in the UK. "We are delighted to be working in partnership with the combined management team to deliver the next stage of growth as the market continues to consolidate," said Torbet.
Related stories: