Aviva names new CEO | Insurance Business UK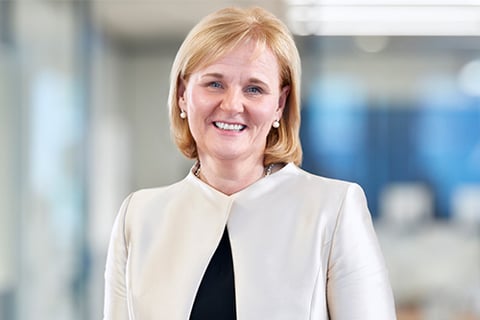 In a major announcement this morning, Aviva has revealed the appointment of a new chief executive officer.
The company has brought in current independent non-executive director, Amanda Blanc (pictured), for the role. Blanc, who was previously CEO, EMEA and global banking partnerships at Zurich Insurance, and CEO of AXA UK, PPP and Ireland, as well as being chair of the Association of British Insurers (ABI) and president of the Chartered Insurance Institute (CII), moves into the role with immediate effect. According to the insurer, her appointment follows a full and independent process led by the nomination and governance committee, which involved a global search both internally and externally.
"We are delighted Amanda will be our new CEO," said chairman George Culmer. "The board was unanimous in endorsing her appointment. I know she will bring real dynamism to Aviva and re-establish our credentials as a high-performing, innovative, consumer-focused business."
Her appointment was tinged with sadness though, as Blanc moves into the role previously occupied by Maurice Tulloch who has also retired from the Aviva board having joined the firm back in 1992. He is said to be stepping down "for family health reasons."
"I would like to thank Maurice for his valuable contribution over many years at Aviva," added Culmer. "The board and I were saddened to hear of the personal reasons behind his desire to step down and we wish him and his family the very best for the future."
Tulloch has now been placed on garden leave until the end of the six-month notice period in January, 2021. During this period, he will assist in an "orderly transition." He will receive his normal remuneration and will be entitled to the usual benefits. He will also qualify for a pro-rata bonus in respect of the 2020 financial year up to his period of garden leave.
Blanc, meanwhile, will receive a basic salary of £1 million per annum and be eligible to take part in Aviva's bonus scheme for 2020, for which the maximum opportunity is 200% of her basic salary. She will also be required to build a shareholding in Aviva at 300% of her basic salary.
"Aviva is a great company, full of great people, and I'm honoured to be given the opportunity to shape its future," she said. "I want Aviva to be the leader in our industry again."
Blanc will step down from all her current non-executive roles but will continue in the voluntary role of chair of the Welsh Professional Rugby Board.