Aviva on how the insurer is battling fraud during the coronavirus | Insurance Business UK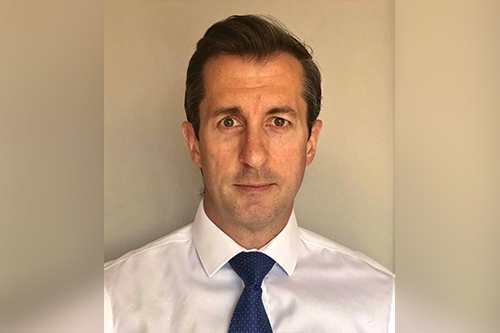 While certain areas of the insurance sector have seen a lull in activity during the coronavirus (COVID-19) pandemic, others have felt the full force of the uncertainty and confusion generated by the crisis. Reports of cyber criminals utilising this uncertainty to implement ransomware attacks through phishing schemes that prey on individuals when they are desperately seeking information have highlighted that unscrupulous individuals are using the coronavirus to manipulate and cash in.
A recent report from Consumer Intelligence highlighted that 26% of the adult population of the UK now consider themselves 'vulnerable' people and, as such, are subject to an increased risk of being exploited. Matt Chapman (pictured above), the group fraud risk director at Aviva, noted that fraudsters are taking advantage of unprecedented levels of consumer fears over money, while recent reports have shown an increase in scams and fraud related to coronavirus.
Read more: How will increased consumer vulnerability impact insurance behaviours?
The types of financial scams and misleading customer advice being seen right now is not much different to those seen at any other time, Chapman said, but the coronavirus has led to enhanced levels of concern about money, of which fraudsters are unfortunately taking advantage.
"Our Financial Crime Intelligence Unit is aware of an increase in fraudsters using coronavirus as a pretext for approaching customers through an email or a text message. The type of fraud is the same, but the 'vehicle' is coronavirus," he said. "Action Fraud have indicated thousands of web domains have been registered with the name COVID-19. Our intelligence also leads us to believe coronavirus is being used as a pretext by scammers to persuade investors to transfer their money into a 'safer' investment that will often have guaranteed returns. If these investments appear too good to be true, they probably are."
The increased vulnerability of so many consumers makes personal guidance regarding fraud more important than ever, and Aviva recently launched an online scam reporting service to reinforce its long-standing commitment to keeping its customers secure. This new service gives individuals personal guidance about preventative steps and the actions that can be taken following fraudulent activity and allows people to actively report suspected fraud.
"Aviva has always had a zero-tolerance approach to fraud, and in partnership with the authorities and our industry, we're working hard to stamp it out," Chapman said. "We have a responsibility to protect people from financial crime – particularly where the Aviva brand name is being used without our consent. We have robust fraud prevention measures and constantly work with industry and law enforcement agencies to stay up to date on emerging fraud threats and disseminate guidance to customers… We're adapting and utilising our existing operations, experience and skills to protect people, and their money, at a time when they are arguably more vulnerable than ever."
In conjunction with launching this initiative, Aviva is giving its people increased fraud prevention training as well as regular reminders to be vigilant for scams, Chapman said, and among other measures is offering targeted advice to its staff when working from home. It is important to give people the knowledge and awareness necessary to help them protect themselves from fraud, and the information which is made available to them through initiatives, such as this online scam reporting service, will more than likely play a significant part in this.
Read more: Aviva on the evolving fraud sector
"We will continue to invest in our people and IT systems to prevent and detect fraud. Within that framework, intelligence is key to identifying the criminals that commit financial crime. The more people report suspicious activity, the more information we have to help identify scams and shut them down," he said.
"The sooner people report a potential fraud, the better chance we have of stopping them from becoming a victim of financial crime. People often feel embarrassed to admit they have fallen for a scam but there is no shame in it and sadly they will not be alone – these fraudsters are surprisingly professional and convincing. A public-private partnership between the financial services industry and law enforcement is vital in our collective fight against financial crime. We are passionate about the work we are doing in this regard and will continue to do everything we can to protect our customers."