AXIS Capital exits business, reshuffles leadership team | Insurance Business UK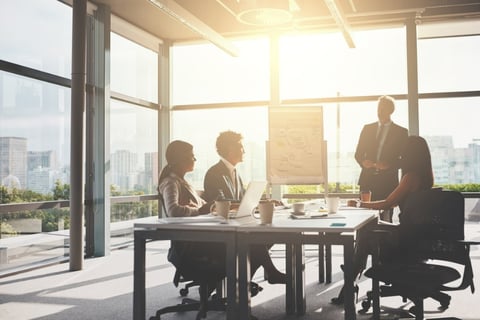 AXIS Capital Holdings Limited has undertaken several key actions intended to advance leadership and renew its focus on its specialty underwriting business – including an exit from a key business line.
The company has appointed Vince Tizzio as CEO of speciality insurance and reinsurance. Said business's core divisions include wholesale, international, financial lines, accident & health, and cyber, as well as the AXIS Re unit. Tizzio joined AXIS earlier this year in January, initially as a senior adviser of insurance market strategy. In his new role as CEO of speciality insurance and reinsurance, he will continue to report to AXIS president and CEO Albert Benchimol.
AXIS has also appointed Linda Ventresca as head of digital. Reporting to Tizzio, she will identify and guide the delivery of different digitised solutions across the underwriting enterprise, a release said. Her team will work with underwriting divisions to enhance the customer experience, meet distribution partners' evolving needs, and "unlock new avenues for profitable growth."
Ventresca will also continue her previous role of overseeing AXIS Digital Ventures – the company's partnership and venture arm. She most recently served as chief strategy officer and has held numerous senior leadership roles in her 19-year career with AXIS.
"We are simplifying our organisational structure and aligning our resources to advance leadership in specialty underwriting – this is part of a multi-year effort to build on the significant progress AXIS has made to generate consistent profitable results, reduce earnings volatility, and grow a stronger overall book of business, all with an eye toward better serving customers and providing increased value to our shareholders," stated Benchimol.
To complete its transition into a specialist reinsurer committed to casualty, specialty, A&H, and credit lines, AXIS has also named Ann Haugh as the new CEO of AXIS Re, also reporting to Tizzio. Haugh most recently held the role of president of global property and had served as president of global markets within AXIS.
Outgoing AXIS Re CEO Steve Arora will leave the company on December 31, 2022, after five years with the company.
In line with this development, AXIS announced that AXIS Re will exit its property reinsurance business to reduce its exposure to catastrophe risk. It added that while it will exit from property reinsurance, AXIS Re will still honour all multi-year treaties and outstanding quotes but will no longer consider new property and catastrophe reinsurance business.
"The decision to close our property reinsurance business was not taken lightly and was driven by the significant and increasing effects of climate change and the challenges faced by the catastrophe reinsurance market," said Benchimol. "We are committed to doing all we can to help enable a smooth transition for our colleagues and partners who will be impacted by the change."