Beazley announces new chair | Insurance Business UK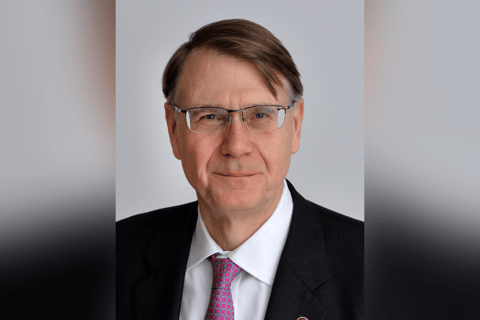 Specialist insurer Beazley plc (Beazley) has announced board changes – one departure and two appointments.
Beazley chair steps down from role
On October 21, 2022, David Roberts stepped down from his role as chair at Beazley to become the chair of the Court of the Bank of England. As a result, Christine LaSala became the interim chair of the Beazley board and nomination committee.
Beazley's new chair
After the board concluded an external search, Beazley appointed Clive Bannister (pictured) as chair designate and a non-executive director, effective immediately.
Bannister has a wealth of strategic, commercial, and significant transformational experience. He had a long and distinguished career at HSBC Group, where his roles included being the CEO of HSBC Private Banking and group managing director of insurance. He was also a non-executive director of the Association of British Insurers, Punter Southall Group Ltd, Ignis Asset Management Ltd, and HSBC Insurance Brokers Ltd.
Currently, Bannister is the chair of Rathbones Group plc and the Museum of London. He was the CEO of Phoenix Group plc, retiring in March 2020.
Bannister will become the Beazley chair at the conclusion of the company's AGM on April 25, 2023. He will also join the nomination committee and become its chair after the AGM.
"I am very pleased to be joining Beazley. Beazley has an outstanding reputation for innovation and delivering shareholder value. I am looking forward to working with the board and management team to continue this performance in the years to come," Bannister said.
Beazley welcomes new chair
Beazley CEO Adrian Cox and interim chair Christine LaSala welcomed Bannister to the leadership team.
"I am delighted that Clive will be joining the Beazley board, and I, along with the rest of the team, am very much looking forward to working with him," Cox said.
LaSala added: "I have been impressed throughout the search process by the positive and consistent interactions with Clive, his credentials, career track record, and his enthusiasm to take on the role. On behalf of the entire board, I would like to congratulate him on his appointment."