BIBA launches 2018 manifesto and reveals telematics insurance data | Insurance Business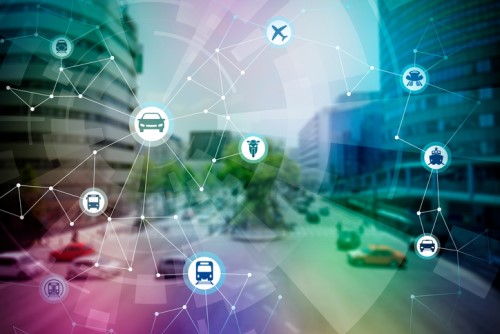 The British Insurance Brokers' Association has had one of its biggest days of the year with the launch of its 2018 manifesto and the release of its annual research into telematics-based policies.
Its manifesto was launched to ministers, MPs, Lords, insurance professionals and senior officials today with a clear challenge to the Government – to help boost productivity.
"Of late, Ministers have been very vocal about how UK productivity lags behind other countries and BIBA is asking for Government and regulators to engage with BIBA to achieve better balance between risk and regulation," said BIBA's chief executive Steve White.
"Research has shown systemic risk does not arise from insurance brokers yet they and their customers are faced with a barrage of new instructions, rules, documentation and missives from one of the most expensive regulators in the world. These 'business as usual' demands have been in addition to the coming challenges of the GDPR, the Insurance Distribution Directive, the Payment Services Directive and Brexit. The sheer weight of red tape and continual changes affect our sector's productivity, increases frictional costs and hinder service and innovation."
Due to these challenges, BIBA wants a period of stability in the rate of regulatory change; a focus on proportionate supervision; and a global competition objective for the FCA. In addition, the association has called for a freeze on the rate of IPT for the duration of this Parliament; has outlined its aim to improve insurance access for those without home cover; and to help raise awareness around the terrorism insurance gap.
On the same day, the association also revealed its latest annual research into the number of telematics policies now live in the UK – with 2017 setting a new record, standing at 975,000.
"It's fantastic to see technology having such a positive effect," said Graeme Trudgill, executive director at BIBA. "A high proportion of telematics policies are bought by young drivers who can really benefit from the feedback on their driving behaviours that these devices give them and take more control over their own premium. The really positive news is that that almost a million road users will now have the information to help them drive more safely."
According to evidence from BIBA member Marmalade, specialists in telematics insurance for young drivers, it's telematics customers are three times safer than the UK average with only 1 in 15 having an accident within the first six months of passing their test compared to the UK figure of 1 in 5. Furthermore, research by LexisNexis Risk Solutions adds further support highlighting that, since 2011, reported road casualty rates among 17-19 year old drivers have fallen by 31.07%, compared to 11.06% for the driving population as a whole.
"The benefits of telematics insurance in the young driver market are irrefutable," said Graham Gordon, of LexisNexis Risk Solutions. "The cost of offering telematics policies has fallen by as much as 50% since 2013 and consumer confidence in telematics and willingness to use this type of insurance has jumped by 136% since 2013 based on our research. This all paves the way for more drivers to benefit from new, customer friendly telematics policies."
Related stories:
BIBA announces new trade credit insurance scheme for members
BIBA calls for more attention on insurance as Palmer & Harvey goes into administration