BIBA's Steve White: "We must never be shy to have our voice heard" | Insurance Business UK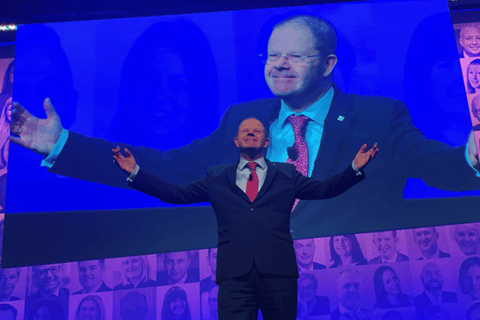 The UK's biggest and most eagerly anticipated insurance broking trade show is in full swing, and British Insurance Brokers' Association (BIBA) chief executive Steve White (pictured) has taken the opportunity to urge brokers not to keep mum about important issues impacting the sector.
"Schemes such as the FSCS (Financial Services Compensation Scheme) are vital in protecting both customers and our entire financial system," White told BIBA Conference 2022 attendees at Manchester Central. "Yet, at the same time, it does not feel fair that in 2021, for every pound you paid in FSCS levies, 84 pence was in respect of failures elsewhere in the sector. And some feel the regulator could and should be doing more to prevent failures happening in the first place.
"While I am sure you don't mind chipping in to help the system, it is starting to feel that we are bailing out others who do not have the same standards as we do... rather than just chipping in."
In his address on the opening day, the CEO pointed to the supposed lack of fairness in the FSCS's funding model.
He asserted: "Globally, compensation schemes involving insurance brokers and intermediaries are quite rare. We never mind being leaders, but we must not be left paying over the odds for the failures of others. When the FCA (Financial Conduct Authority) produces its consultation paper on possible new approaches to funding compensation, I encourage you all to make your voices heard and respond.
"We will commit time and resources to make a strong submission on your behalf. You are driven by a sense of what is right and wrong and the need for fairness. It is only right that we must push back when we feel those values are not being applied to us as an industry. We must never be shy to have our voice heard. We must continue to speak up for the good of the industry and our customers."
Meanwhile White also highlighted the crucial role played by insurance brokers.
"It may not be an easy year given the environment you are operating in," he said, "but I have no doubt your fundamentals will allow you to become even stronger and ensure our customers continue to get the support they, at times, desperately need. You manage risk, but you do it in a way that seeks solutions, not barriers. That is a very good thing. Please never change."
With the theme Our Insurance Community, the BIBA Conference 2022 is now in its second day. You can visit the BIBA team at stand E90 while Insurance Business UK can be found at stand A80.