Bill Pieroni on the value of his broking experience | Insurance Business UK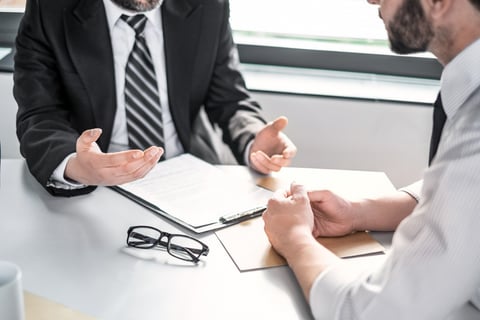 Though like so many of his peers, president & CEO of ACORD Bill Pieroni's entry into insurance was a happy accident – it's a career that has spanned decades and afforded him the opportunity to work with world-leading insurers, brokers and technology providers. Each of these roles built on the one that came before, he noted in a recent interview with IBTV and contributed to him taking on his current role leading the standards-setting body for the global insurance industry.
Watch now: CEO on the insurance industry's "great evolution"
"I'd been involved with ACORD for over 20 years, both as a member of the firms which I worked at, as well as serving on the board when the bylaws allowed it being a carrier or broker," he said. "And when I look at my career, [I've been] very fortunate [to work with] providers, carriers, brokers consultancies and ACORD really provided me with an opportunity to bring it all together."
Pieroni believes ACORD is "uniquely positioned" to make a difference to the insurance industry, featuring 36,000 participating organisations across 100 countries. It's a role that offers him the opportunity to give back to the industry, he said, and to make a big impact, particularly given the ongoing conversations about the role technology and digitisation have to play in the future of insurance.
"I think there's a confluence of factors that have been occurring over the last several years, not least of which has been the pandemic, which really allowed me the opportunity, I think, to use this as a platform to drive value for the industry," he said. "So it really was about impact and it was the logical next step in my career, to really utilise all the skills, expertise, relationships that I generated."
All Pieroni's insurance experience has had a cumulative impact on his role today, but his time spent at Marsh particularly lent itself to his understanding of the peculiarities, unique circumstances and idiosyncrasies of intermediated business. Intermediated business tends to be more complex, he said, as brokers serve a very specific role - so being able to bring his understanding of what they need in order to be successful and add value to insurance has been essential.
One consistent theme across ACORD's multiple R&D studies for the industry is that brokered business, or business handled by IFAs in the UK, leads the market in terms of having customers who are more loyal, who have superior loss results and who buy more products. Having his background in broking is what helps him act as an advocate not only for brokers, he said, but also for carriers who are trying to add value for their stakeholders, insureds and broker partners.
"So I think collectively that my experience matters," Pieroni said, "but the broker business, given how important it is to the global insurance industry, is something unique that I'm happy to bring to ACORD and use to drive value."
Watch next: CEO on the insurance industry's "great evolution"