Brexit versus brokers: How does the future look? | Insurance Business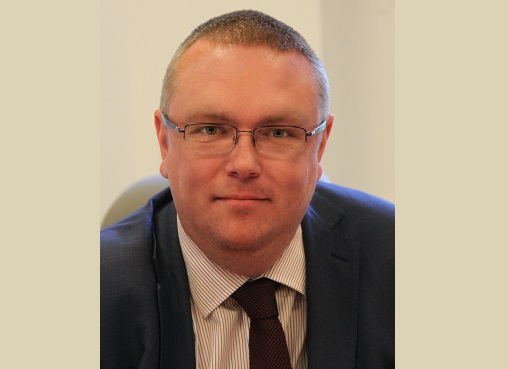 A broker-specific Brexit report was unveiled this week by the London and International Insurance Brokers' Association (LIIBA) and consultancy EY. Analysing regulation for intermediaries and the authorisation process in a number of key EU countries, its aim is to provide information for brokers who may need to create a subsidiary entity post-exit.
But what does the future look like for intermediaries as the UK's departure from the EU edges closer? Insurance Business asked LIIBA CEO Christopher Croft about how brokers can prepare, and how their future stacks up compared to underwriters.
Search and compare insurance product listings for International Operations from specialty market providers here
There has been lots of talk about the future plans for underwriters post-Brexit, but less so on the broking channel. Why is this, and how has it affected brokers?
In part this is because Brexit is undeniably more complicated for insurers than brokers. They have capital to worry about – where it needs to be located and how they move it there if needs be – which is not a concern our members have to have. We just want to be able to trade across borders, so that we can continue to place our clients' business in the right locations to suit their best interests.
For some this will require – in the event of the hardest of Brexits – the creation of a subsidiary in the EU, and potentially a branch of the subsidiary here in the UK. The main purpose of the report was to help members decide the best location for that subsidiary if needed.
It's key for the London Market that underwriting decisions are taken here. This will help ensure that the unique cluster of expertise that allows London to cover risks that other centres cannot will not be diluted. Our understanding is that this is the intention of most of those that have announced plans which is encouraging.
With lots of uncertainty in the market ahead of an exit from the EU, how well-placed are brokers compared to their carrier counterparts?
It is worth noting that some LIIBA members may not need to do much to prepare for Brexit. Some simply do not do much business with EU clients. Also, indications suggest that where the London broker is acting only on a wholesale capacity – the business is introduced to them by a producing broker in the EU who deals with the client – they will be able to carry on doing that even if no deal is reached in the negotiations.
Our members that do wish to continue dealing with clients will need to explore opening a subsidiary. This work has been ongoing for a while now internally in broking firms, and many are at an advanced stage. But for those that haven't progressed as far, part of the message of the report is that the clock is ticking. We estimate it will take between six and nine months to get full regulatory approval for this sort of model. Most firms would want to be in a position to start trading through a subsidiary from January 01, 2019 to allow for some contingency. So now is the time to act.
What other resources should brokers look to in their preparation for Brexit?
We write regularly to our members with updates on the key issues that they need to be considering around Brexit. Of course, one of the main challenges for this is that no-one can accurately predict what the outcome of the negotiations will be. We have called for a system of mutual market access based on mutual regulatory recognition to be introduced after Brexit. If that were to be agreed, these contingency plans of both brokers and insurers would probably prove unnecessary. But currently, Michel Barnier is refusing to discuss financial services at all, so there is some way to go.
In part this is because the European Commission has not given him the remit to discuss it. We believe it is in the interests of EU clients that they continue to be able to access the specialty markets in London post-Brexit. Risks can be covered here that they would find hard, if not impossible, to replicate elsewhere. So, a mutual access deal would be to the mutual benefit of the UK and the EU. At LIIBA, we are part of the European Federation of Insurance Intermediaries – BIPAR. Our chairman Andrew Agnew gave a speech at the recent BIPAR meeting in Madrid, making the case that our mutual clients would wish to continue to purchase insurance in London. We asked our European colleagues to make this point to their governments, so that they in turn might instruct the Commission to provide Barnier the remit to have these discussions. So, we are looking to do what we can to deliver the best outcome for clients.

Related stories:
Broker-specific Brexit report looks at "significant uncertainty" post-exit
Brexit should not leave clients in limbo – LIIBA