Brickell PC Insurance backs Phoenix's call to axe R&Q CEO | Insurance Business UK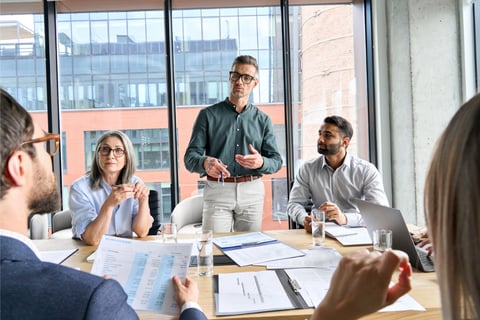 Brickell PC Insurance Holdings has offered support to the requisition notice by fellow investor Phoenix Asset Management Partners in calling for the removal of executive chairman William Spiegel surrounding its supposed "business deterioration."
It was in an open letter sent out to shareholders last week that Phoenix said former executive chairman and founder Ken Randall should be reappointed to the board in lieu of Spiegel, insisting that the board should be led by an independent non-executive chair.
Read next: Phoenix urges R&Q Insurance executive chairman to step down
Phoenix also claimed to be unanimous with the decision and believed the majority of shareholders held the same view regarding the matter – and it seems Brickell is the first to come forward in accord with its own open letter to shareholders.
"We have seen that Phoenix has written an open letter calling for a general meeting to be held at which a resolution will be proposed for William Spiegel to stand down and we intend to vote in support of this proposal," Brickell's open letter read.
"We continue to be very supportive of the company and believe in the underlying business and its long-term potential. However, we are very concerned about the recent significant deterioration of the business. As a result, we have lost confidence in the ability of R&Q to deliver on its potential under its current leadership."
Brickell's open letter had very similar contents to that of Phoenix's, outlining the generous backing given to R&Q but pointed to failing to resolve these concerns in a private and productive discussion.
"Our support for R&Q is demonstrated by the fact that, notwithstanding recent events, we contributed in excess of $25 million of equity funding as part of the recent fundraise, the completion of which was announced on July 11, 2022," the open letter read.
Read more: Sale of R&Q falls through
Earlier this year, Brickell was also set to acquire R&Q in a deal that valued R&Q's share capital at £482 million, but the latter failed to secure the required shareholder votes to approve the transaction, on top of Brickell's allegations that R&Q had been in breach of certain obligations.
Some have suggested the failure and controversy around the deal was what led to Phoenix's requisition notice.
Regardless of the challenges that R&Q is facing, Brickell said it remains committed to its investment in the holdings company as a long-term investor. Brickell is currently R&Q's largest shareholder at 23.2%, with 9.9% in voting rights.