Brit Limited reveals 2017 results | Insurance Business UK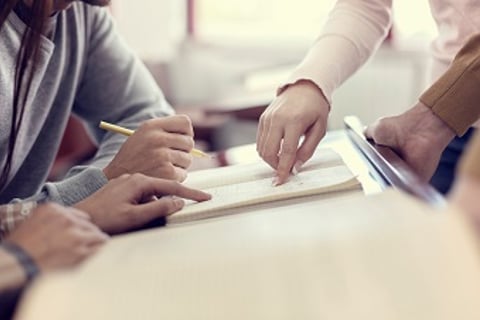 The proverbial mixed bag, is how you might wish to describe Brit Limited's 2017 full-year financial results released today.
Those with a glass half full, will point to the fact that the firm's gross written premiums increased at constant exchange rates by 8.2% - climbing to US$2,057.0 million, up from US$1,912.2 million a year earlier. However, for those with a glass half empty, its combined ratio shot up to 112.4%, a climb from 96.4% a year earlier on the back of major losses and the Ogden rate change.
"2017 was dominated by the scale and multiplicity of natural catastrophes from hurricanes, earthquakes and wildfires, resulting in significant human and economic consequences in the regions affected," said Matthew Wilson, group CEO at Brit Limited. "Our focus has been on providing an outstanding claims service and we have been pro-active in ensuring our customers' needs have been at the forefront of our actions. The net impact of these events on Brit was US$250.0 million, or 16.2pps of our 112.4% combined ratio. This was in line with our expectations given the nature and scale of the events and our market share."
The year was, of course, a difficult one for the market as a whole – but Wilson was happy to point to a number of successes for Brit, including its launch of Syndicate 2988 for the 2017 underwriting year, expanding its position as the largest Lloyd's only insurer, as well as the launch of its new Bermuda-domiciled collateralised reinsurance platform, Sussex Capital.
"The successful launch in 2017 of Brit Syndicate 2988, together with its increased capacity for 2018, reinforces our long-term commitment to the Lloyd's market and ambition to use its infrastructure to expand our current position as the largest Lloyd's only insurer," he said. "It will also help us further position Brit as Lloyd's 'underwriting leader of choice', building on our existing strength across underwriting, claims and capital management and track record of delivering attractive returns for capital providers.
"In December we launched a new Bermuda-domiciled collateralised reinsurance platform, Sussex Capital, with initial funding of US$102.5 million. From 2018, Sussex Capital will write direct collateralised reinsurance while also providing collateralised reinsurance to Brit's Syndicate 2987. Its launch strengthens Brit's reinsurance capability, provides access to a diversified source of capital and further enhances our client and broker proposition."
Looking ahead, Wilson suggested that the outlook for 2018 is "more positive" and pointed to "encouraging signs" of rate improvements.
"We believe we are well positioned to navigate the current climate and take advantage of opportunities as they arise," added chief financial officer Mark Allan.
Related stories:
Brit ups Versutus capacity to £133 million
Brit turns to industry veteran for claims role