Brokers urged to serve Muslim clients better | Insurance Business UK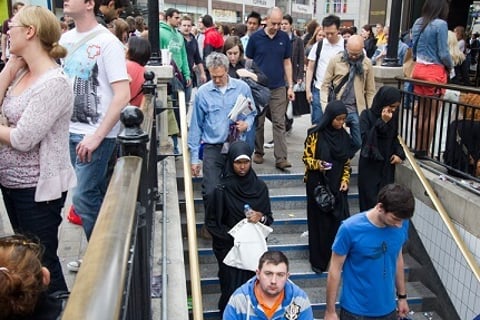 The Islamic Insurance Association of London (IIAL) has called on brokers to better serve the needs of Muslim clients by offering solutions that comply with Sharia or Islamic law.
The trade group conducted a global survey of potential buyers of Islamic insurance and discovered that 70% of customers would pursue a purchase if products were available for their risks.
Almost 50% of the respondents felt that they were not offered the right option by their brokers when it comes to placement or renewal discussions.
"There is the lack of engagement with the intermediaries," said IIAL chairman Max Taylor. "A large proportion of those questioned replied they were not being offered the option, so therefore were not in a position to be given the choice to buy in a Sharia compliant manner."
The IIAL said there is a strong belief that Islamic cover is not available, despite efforts by the London and international markets to provide larger levels of capacity.
Taylor said there is a real need for the Islamic insurance markets to work together to tackle the misconception that cover is not currently available.
He added that global standards would create a level playing field and provide clarity for the buyers, leading to an increased appetite for Islamic insurance products.
"Complexity and terms and conditions were also cited as barriers clearly pointing to the need for work on the simplification and clarity of wordings for Islamic policies, an issue that the IIAL is already addressing," Taylor said.
"The market needs to cooperate across all disciplines to drive the supply of Islamic capacity and a wider product range if we are to meet the needs of the Islamic business community," he added.
Related stories:
First Sharia-compliant Lloyd's syndicate set for launch
Insurer at centre of controversy over Muslim woman's attire