Camelot Network marks two-year anniversary with rebranding plan | Insurance Business UK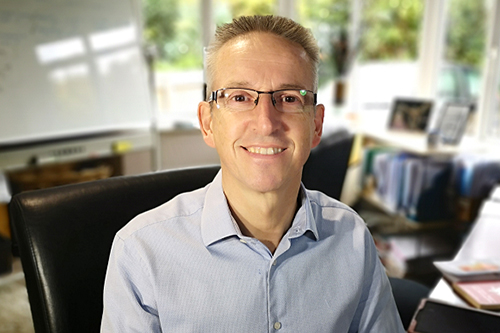 The Camelot Network – a networking organisation for independent insurance professionals – is celebrating its two-year anniversary with a plan to rebrand the group.
The group will unveil its brand identity, as well as its new range of services in a virtual event today (November 18, 2020).
Formed in 2018 by David Clamp (pictured), former head of IT and solutions delivery at Hiscox and current managing director of Merlin Digital Consulting, The Camelot Network now has more than 150 members.
In a release, Camelot noted that interest in the group had increased during the challenges of the COVID-19 pandemic; as insurance companies increasingly underwent digitisation in the face of an unprecedented global health risk, so did interest in networking grow.
"Since the Camelot Network was first conceived in a pub in London two years ago, little could I have imagined that it would grow to the extent it has. We now boast a powerful network of more than 150 independent consultants, all ex-c-suite/senior managers in insurance and financial services," said Clamp in a statement.
Clamp commented that nobody could have foreseen COVID-19, and how the pandemic contributed to the acceleration of digitisation within the insurance industry. At the same time, the crisis has made the need for networks – such as Camelot – "greater than ever," the network's founder said.
"Through the expertise within our strong and diverse network, our members can help provide rapid and cost-effective solutions for risk and insurance companies as well as solution providers," Clamp added.