Chair of BIBA's Access to Insurance Committee calls brokers to action | Insurance Business UK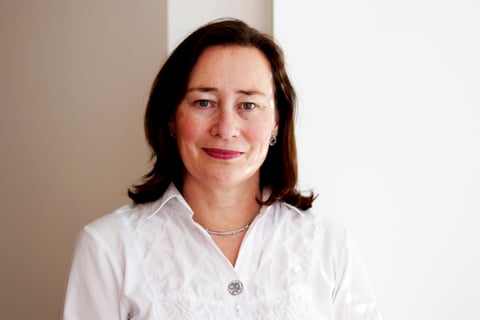 "Come and find some peace of mind."
That is the invitation to consumers offered by Caroline Barr (pictured), the chair of the British Insurance Brokers' Association (BIBA) Access to Insurance Committee.
"Peace of mind is what you are buying when you buy an insurance policy," she said. "You are buying the right to sleep at night, you're buying the right to drive your car, and know that if the worst happens, you're protected and your family is protected. And what we're trying to do is make sure as many people as possible have access to that peace of mind."
Read more: BIBA explains Access to Insurance Committee
Barr, whose previous role as a member of the Financial Services Consumer Panel centred on regulation and consumer policy from a government perspective, said that it is her passion for supporting consumers that led to her to this role.
Technology, direct insurance and online brokers and price comparison website suit much of the mass market but if you fall outside of that pool then you face ineligibility or an incredibly costly product. As an industry, she said, technology needs to be used to solve that problem and the challenge is to help people with vulnerabilities be matched to the appropriate provider.
"We want to get the message out there that there are providers for you," she said. "We're not going to be able to insure everybody for everything, that's not what the real world is like. But, for most people, for most things they want insurance for, yes we can, through our signposting service.
"From April, it will be obligatory for firms who cannot provide travel insurance, for example, at a price reflective of the risk that's presented by a pre-existing condition, to signpost the customer. So, if a customer is going to have to pay more than £100 extra for their pre-existing condition, they have to be signposted. If they cannot find a policy for that customer, they have to signposted."
BIBA's travel medical insurance directory, which was recently given the thumbs up by the FCA, is a big step forward, Barr said, and it's good news for the industry as well as the customer. It's good for firms that are quite often providing a whole suite of insurance products to a customer to be able to offer this enhanced redirect service. The customer gets protection and peace of mind and the firm gets a boost - not just to its own reputation, but to the reputation of the insurance industry as a whole.
Brokers are at the frontline of building trust in the insurance profession and BIBA is an expert at finding innovative ways to further this, Barr said. Insurance brokers and BIBA see both the providers' side and the customers' side of every issue. By understanding where there is a disconnect, where a product or pricing isn't meeting the needs of customers, or where the customer doesn't understand what's expected of them, brokers can mediate between the two. And, because BIBA has got a good relationship with government, it is in a prime position to both negotiate and influence.
The great thing about brokers is that they are required to act in the interest of their customers, she said, and that is something people tend not to appreciate. However, this is the case because all too often brokers discuss their commission but not what it is that a client is getting for that sum.
They don't tell their clients about all the work they're going to do if you have a claim, she said, or about all the time that they'll put in and all the worry they'll save you in a worst-case scenario. That service, whereby brokers take on the stresses of their clients, has a real value that should be further publicised so customers are aware that brokers are acting in their interest.
"Out of all of the financial services industry, there are very few bits now where they have regular interaction with customers face to face or on the phone because it's all done from call centres," Barr said. "And our brokers that deal with your average person in the street, they are meeting with their customers and they can know them really well. They can understand vulnerabilities, and they can serve them well. Much better, in fact, than many other institutions across the sector can."