Chartered Insurance Institute launches the Society of Insurance Broking | Insurance Business UK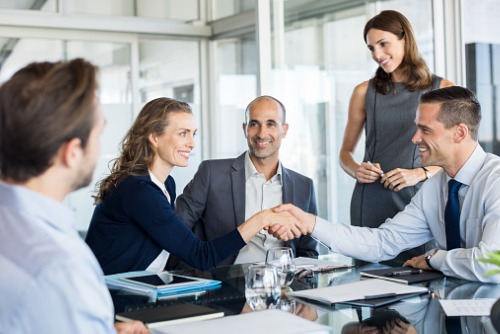 The Chartered Insurance Institute (CII) has today announced that it has launched the Society of Insurance Broking as part of its commitment to becoming a more "relevant and diverse" body.
It is the first dedicated society for the CII, which plans to launch more in the coming months. The CII's faculty of insurance brokers will be transitioned into a society, with the objective of creating a dedicated professional body for those working in the insurance broking sector, and offering an "enhanced member experience."
The Society Board, which will provide strategic direction, is comprised of broker practitioners and CII executives. Liz Foster of Ingram, Hawkins & Nock, will become non-executive managing director, and Kevin Hancock of Yutree Insurance will take the role of chair.
Foster described herself as a "passionate advocate for professional insurance brokers" and said she was delighted to be appointed the society's first non-executive managing director.
"This is an exciting development in the evolution of the insurance broking sector and gives us the opportunity to address key issues to help ensure improved consumer outcomes and trust by demonstrating the value of the service we provide," she added.
Other board members are: Paul Anscombe of Seventeen Group, Peter Blanc of Aston Lark, Mark Crawford of Aon, Simon Keenan of Griffiths and Armour, Stephen Lark of Aston Lark, David McCallum of Brokerbility, Barry O'Neill of Home and Legacy Insurance Services, Steve White of British Insurance Brokers' Association, and James York of Worry+Peace.
The core objectives of the Society of Insurance Broking, aligned to the CII's Royal Charter commitment of engendering consumer confidence and trust, will be to raise professional standards through a focus on professional ethics and culture, good practice guidance, thought leadership and a dedicated programme of continuing professional development, the CII said in a statement on Monday.
"This is a significant new development for the CII and recognises that, whilst we are all part of a united insurance profession, individual segments within our membership have specific needs from a professional standards perspective," commented Keith Richards, managing director of engagement for the CII. "Our sector level regulatory engagement has already developed with the FCA committed to working with our Society Board to offer insights and guidance for the market."
Mark Hutchinson, societies and member marketing director for CII, said that many of those working in insurance broking currently don't see the relevance of CII qualifications and membership to their role.
"By launching this dedicated Society we want to reach out to them and show them the value and relevance of engaging with the dedicated professional body for their sector," he said.
The CII plans to launch a number of societies in the coming months, which it says will include claims and underwriting, complimenting the existing Personal Finance Society and Society of Mortgage Professionals CII sub-brands.