Chartered Insurance Institute shakes up brand | Insurance Business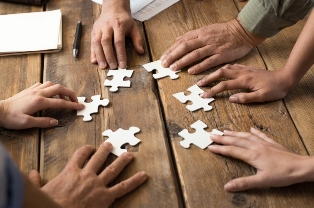 It's time for a refresh at the Chartered Insurance Institute – with the professional body updating its brand.
The
CII
has revealed a new logo, which is said to represent a "contemporary version of its original coat of arms" and is meant to symbolise securing and justifying the "confidence of the public". In addition it represents the UK with a lion and unicorn, as well as international trade with fish scales.
Furthermore, the CII has launched a new tagline of 'Standards. Professionalism. Trust.' as a replacement for the original Latin.
"Our strategic manifesto set out an ambitious programme for change. But our heritage is a vital part of the picture, particularly for the public," said Sian Fisher, CII CEO. "We were established over a century ago with a focus on public interest, and now more than ever, the public needs to be able to trust in professional standards delivered consistently."
The move comes on the back of the CII launching a new strategic manifesto back in November last year.
Related stories:
Chartered Insurance Institute appoints director from Zurich
CII partners with UAE Insurance Authority