Chubb launches real-time flight delay insurance | Insurance Business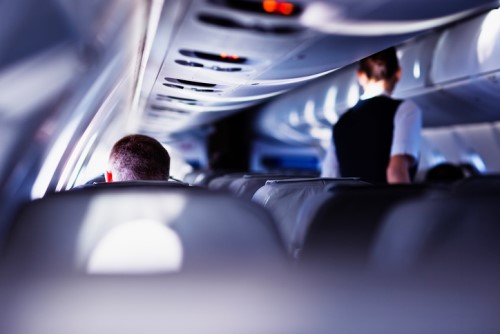 Most of us have been there – sat frustrated at the airport, painfully watching as the flight information screen tells us that the vacation we've worked so hard, and waited so long, for has been delayed. Our minds start to toss and turn trying to process the information and think ahead about what we'll do with our meticulous plans – what happens to our flight transfers, how do we cover those unexpected costs, or worse, what if the flight is cancelled altogether?
In times like this, insurance can provide a much needed fallback – and now
Chubb
is hoping to provide vital peace of mind to delayed passengers instantly.
The insurer has teamed up with App in the Air to launch a fully automated and real-time flight delay insurance product, in partnership with both FlightStats and Swiss Re. The proposition will be offered to UK App in the Air users via their personal travel assistant app and covers the additional cost and inconvenience that travellers often have to deal with.
For example, as it stands under EU regulation, a passenger travelling from within the EU would need to be delayed for three hours before being eligible for compensation – and this only applies on EU-based carriers. However, with the flight delay insurance product that Chubb is introducing, the pay outs will be faster, it will apply to flights outside the EU and will cover a host of unexpected costs such as taxis, lounge fees, refreshments, meals and more.
"This exciting new proposition, launched in partnership with Swiss Re, FlightStats and App in the Air, marks an important step in our strategy to develop new and innovative ways to reach more customers with very tailored and relevant insurance offers," said Alex Blake, senior vice-president and global head of travel insurance at Chubb. "It also addresses a previously unmet customer need, having been designed specifically to pay out when they may not otherwise be eligible for compensation from their airline carrier.
"Being able to assess claims automatically in real time, without any action on the side of the customer - such as obtaining proof of the incident - and then pay the claim directly to their PayPal or nominated bank account, debit or credit card, we think will be an appealing feature and provide the level of service we all now expect in our ever-increasing online, digital lives."
App in the Air users will be offered Flight Delay Insurance for each eligible flight shown on their itinerary with customers receiving £100 compensation if they are delayed by more than an hour and in some instances as little as 30 or 45 minutes.'
Related stories:
Chubb survey shows high incidence of travel mishaps in Singapore
How does Chubb choose M&As?