CII president on why insurance customers need brokers more than ever | Insurance Business UK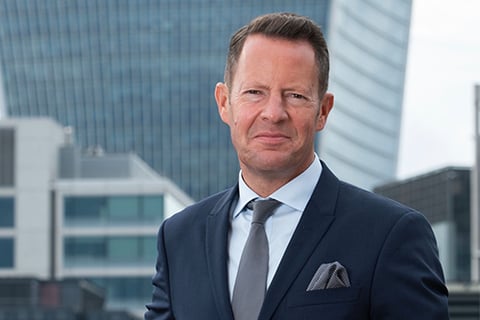 As president of the Chartered Insurance Institute (CII) and group CEO of Aston Lark, Peter Blanc (pictured) has something of a bird's-eye-view of the UK insurance market – a view that lends itself well to forecasting what the future has to hold for insurance professionals.
Read more: CII appoints Peter Blanc as president
"It has been an interesting few years because, as we've moved more and more online with so many activities, I'm a bit worried that insurance hasn't quite found its proper niche yet," he said. "There's lots of insurance being sold online where it's questionable whether the quality of the product is quite as it should be. Of course, one of the big problems with insurance is that you never quite know how good the product is until the point of claim. And the point of claim is far too late to be finding out you bought something that wasn't quite right."
In an address outlining his ambitions as president of the CII earlier this year, Blanc highlighted that he will be working to further the association's agenda of building public trust in insurance and underscoring the critical role of advice in insurance. This last point is instrumental as he passionately believes that insurance should, in the main, be an advised product. There are exceptions, he said, but there is a huge swell of the population that needs advice, and they should be catered for and protected.
"Brokers have got the really important role of making sure they are advising everyone that needs advice," he said. "To my mind, every business in the land should be dealt with by a broker, I don't think businesses should be playing with fire trying to arrange insurance themselves online, because you don't know what you don't know.
"And unless you understand the insurance market, unless you understand the complexities of liability insurance and employers' liability and all the legal requirements that sit behind insurance, it's a really dangerous game to try buying online and hoping for the best."
Therefore, brokers should be front and centre of ensuring that insurance is a high-quality product that delivers what it promises and is there for insureds when they need it most. Blanc noted that this goes back to the work done by the CII to highlight and mitigate the insurance expectation gap. When COVID happened, he said, that expectation gap was thrown into a new light and now it's up to insurance professionals to bridge it.
Read more: The CII's professional standards director on driving ethical behaviour
While everything that happened around business interruption insurance and COVID has been very bad reputationally for the insurance industry, Blanc noted that the profession faces the same risk every day, albeit in less dramatic ways. It comes down to simple things such as whether or not insureds understand what they actually need to be insured for. Without that knowledge, they may make a mistake when purchasing their insurance policy, and it is the role of a broker to help them buy what they need and avoid coverage they don't require.
"And then if something does happen, the broker is also there to make sure the claim gets paid, and actually delivers on the [insurance] promise," he said. "To me, that is what a broker service is all about. In my experience, clients that have been through a claim and been looked after properly by a broker would never dream of buying insurance online by themselves. The very best clients we have are those that have previously had a loss because they know the value of brokers and their advice, and they trust brokers to get on with it and deliver on the product."
One of the main themes of Blanc's presidential term will be to highlight the importance of advice, not just across the general insurance sector but also across the wider financial services sphere. A key part of spreading that messaging is removing the erroneous perception that enlisting an advisor will cost consumers more money. It's completely the opposite, he said, as there's no point in spending money on insurance that won't pay out in the event of a claim.
Given everything that's happened, and looking at where the insurance market is likely to go next, Blanc said that overall he is very optimistic about the future of the profession. It has been two years of a pretty hard market but he is hopeful that this will plateau if not soften in the coming year, which will offer great opportunities for brokers.
With all the ongoing supply chain issues, making sure that customers are adequately insured is a core focus for 2022, he said, so the pressure to find the best coverage possible is greater than ever – but that too represents an opportunity for brokers to showcase the value of their proposition. Meanwhile, on the private medical side, he expects it will be a very busy year, as all the challenges that the NHS has faced during COVID are seeing more people seeking private health insurance than ever before.
Looking to the personal finance space and IFAs [Independent Financial Advisors], Blanc emphasised that between navigating the current interest rate environment, high inflation and the ever-increasing cost of living, there's a lot of pressing concerns. As a result, he said, getting professional financial advice has never been more important.
"[Overall], I think there's lots for brokers to do, lots of opportunities, and the market will hopefully be a little bit kinder to us and our clients this year," he said. "But there's no doubt, clients need brokers and advice more than ever."