Co-Op insurance enjoys uptick but group profits crash | Insurance Business UK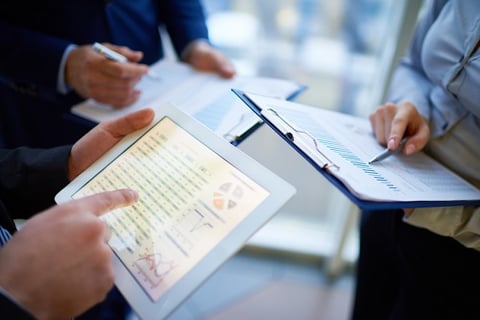 "It was the best of times, it was the worst of times."
Certainly Charles Dickens didn't have the Co-operative Group in mind when he wrote
A Tale of Two Cities
, but his quotation seems more than appropriate on a day of notably mixed results for the mutual giant.
Profits in the Co-operative Group halved during the six months to June, prompted by an aggressive turnaround strategy as the company attempts to rebuild from its near collapse three years ago. However, if those were the worst of times, then its' insurance wing appears to be enjoying the best of times.
Why? Because it's general insurance business has reported a 29% increase in gross written premiums during the first half of the year. Indeed the company sold more than 100,000 more new policies and its underlying operating profit improved to £11 million, up from £2 million during the same period in 2015. In a statement issuing the results, the company credited member-pricing initiatives for its success.
However, the bigger picture for the Co-operative Group was less rosy with pre-tax profits falling to £17 million, compared to £36 million during the same period last year.
The blame for the fall was placed on pay increases, price cuts in its food business and company restructuring costs.
However, with success in its funeral business as well, Richard Pennycook, the group's CEO, remained upbeat.
"These are exciting times for the Co-op as we continue to make this a better business that is more relevant for members, customers, communities and colleagues," he said. "These results, along with today's relaunch of our compelling new membership offer, show the real value of "being Co-op" and our difference as a business. Revenues across the Group have grown and, in line with our strategy, profitability has fallen due to our major Rebuild investment, pay increases for our people and price cuts for our customers. We are able to invest for the long-term, strengthening the appeal of our products and services, because our business model allows us to pursue our unique approach, championing a better way of doing business for customers and communities.
"This long-term approach is evidenced by the continued reshaping of our Food store portfolio to support our own-brand, convenience-led strategy. This means we can, as necessary, forgo sales growth in order to ensure we have the right stores in the right places for our customers.
"We are only half way through the Rebuild and much remains to be done, whether it is investing in our digital capability or campaigning on key issues. We remain firmly on track with our plans and are encouraged that the work we are doing is attracting more and more people back to the Co-op."
Related Stories:
Co-op Insurance selects Miles Smith as broker partner
Co-op Insurance responds to regulator criticism