Could new program steal broker's business? | Insurance Business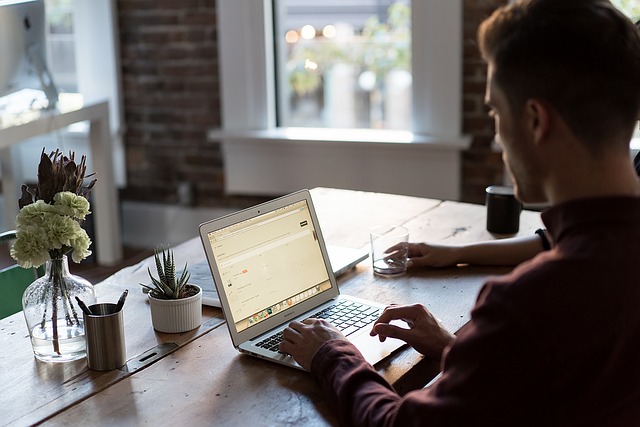 Insurtech might be a phrase that frightens brokers with the potential of new digital competition – however, the brains behind one new piece of software insists it could create easier customer interactions for everyone, brokers included.
Digital Fineprint co-founder Erik Abrahamsson spoke to
Insurance Business UK
about how his product could help improve the process of buying insurance online. Abrahamsson previously held roles at Twitter and P&G, but it was while completing a one-year MBA at Oxford that he met his business partner at Digital Fineprint, Sherry Ngai. Ngai previously worked at HSBC selling life insurance, and Digital Fineprint is the result of their combined expertise across insurance and social media.
Digital Fineprint's social autofill software pre-fills insurance application forms with customer data by looking at online accounts like Facebook or LinkedIn. It's designed to make insurance applications faster to complete, creating a better customer experience.
"It's not that we're spying on people, it's that people, if they want to, can autofill the forms using their own data," said Abrahamsson, explaining the program only looks at a person's social media presence if they agree to it.
The company was one of five recently selected to be part of
Allianz
's accelerator program. Abrahamsson said Digital Fineprint has only been going for five months, and after having just joined the Allianz program it is already planning on building an app, as well as other projects designed to improve customer experience.
The biggest possible problem with autofill systems is the accuracy of data supplied by the customer. While telling a few fibs on social media might upset a few friends, doing the same to an insurer will get a claim declined. Abrahamsson said this was the biggest concern Allianz had as well, but any pre-filled data can be edited by the customer before it is submitted.
"For example if you are using a nickname instead of your real name on Facebook, you can simply edit that," said Abrahamsson.
By looking at targeted Facebook advertisements and external databases, even a person's income can be accurately estimated. For more complicated, calculated figures like this Abrahamsson said any edits made are analysed and used to make the system more accurate. Although edits are only made in less than 10% of cases.
Software like this might worry brokers, but Abrahamsson said they aren't the competition.
"I think fintech and insurtech, when it works best, it's an enabling technology," he said. "We want to enable brokers, online agents, insurers and underwriters to make the customer journey a bit better for all the customers they already have. I don't see a reason why people should spend five minutes trying to fill out forms online if they can use technology to autofill it with one click."
Abrahamsson said their first couple of rounds of product testing were with a digital broker in the UK, and they are looking to partner with more brokers in the future.
"The only area of competition I would see, but this is happening already, would be from more insurers going direct to the consumer," said Abrahamsson.
Related stories:
P2P insurer Lemonade to be reinsured by Berkshire Hathaway, XL Catlin
Insurers hiring new talent to modernise, but there might be a better option