Covea and Ageas on what insurers are looking for in a broker | Insurance Business UK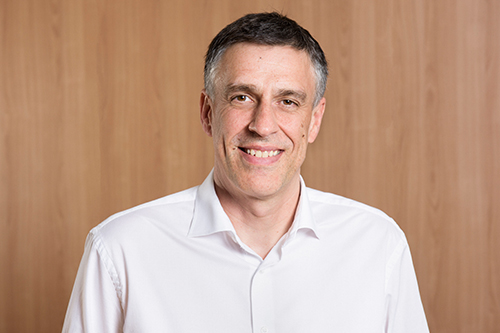 Depending on who you ask the answer to the question of what makes a great insurance broker is likely to be substantially different. However, given the changes rapidly sweeping the insurance sector, with the advent of new digital technologies creating more opportunities and challenges every day, and the potential impact of these changes on the traditional relationship between an insurer and a broker, the opinion of insurers on the characterises they value the most is an essential consideration.
Below, Insurance Business has enlisted the expertise of two insurers to provide an overview of the traits which make a broker successful and to highlight how the relationship between these two partners has changed in recent years.
For Ant Middle (pictured above), chief customer officer at Ageas Insurance, the changes in this relationship represent a reflection of the wider insurance sector and its constant evolution.
"Technology, customer attitudes and other factors mean the insurance market is constantly evolving and what's important is that we keep pace with that change," he said. "Having a strong relationship, filled with communication, knowledge and insight, helps both brokers and insurers move with the times."
Consolidation has also changed the dynamics of the market, according to Keith Hector (pictured below), director of regional operations at Covéa Insurance, with longstanding relationships coming to an abrupt end when entrepreneurial people in broker businesses decide to sell and potentially move away from the industry.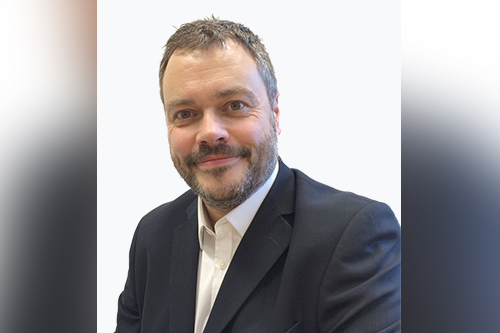 "Having said that," he said, "it's a small world and many old friends come back around with new hats on."
Hector credits the regulator, the ABI and BIBA with having helped the industry to clean up its act over the past 10-15 years. He said: "Together we are providing higher quality services and products and are much better value for the client than ever before as a result. We need to continue that progress together."
Despite the changes which have impacted the broker-insurer relationship in recent years, the central attributes valued by an insurer seem to remain the traditional qualities associated with this industry, with Hector and Middle noting the significance of knowledge and experience.
"An informed broker is a successful broker," Middle said, "so we consider knowledge of their market and insight into their customers and their needs to be two of the most valuable commodities they can offer."
The ability to put the client's interests and needs first was also highlighted as an essential characteristic valued by insurers and Middle stated that the knowledge and insight required by insurers is valued by clients too. If clients have their needs met and are happy with their experience, he said, they are more likely to share their positive experience with others. Now that this can be shared instantly online, he said, brokers who offer quality services can find that their success rapidly develops.
Customer centricity is a bar that is consistently being raised every year, Hector added, and he believes that all brokers and insurers need to focus on putting the customer at the heart of everything they do or risk being surpassed by new, emerging solutions.
"At Covéa Insurance," he said, "we have a purpose which is 'to help protect against the worst from happening, and to put it right when it does', which is pretty much what an insurance company should be doing… We do that not only because it is the right thing to do, but also because our people understand deeply that great customer service and propositions bring success to all of our businesses."
Customer awareness has certainly increased over recent years, Middle said, but the fundamentals remain the same, with quality of service and a dedication to delivering on promises being what matters. He outlined how Ageas believes that successful brokers have always been customer-centric by nature.
"Customers expect their interaction with a broker to be easier than the experience of trawling through an aggregator or multiple insurance sites alone," he said. "That's why brokers who show added value stay relevant and are successful."
Looking at what makes a successful partnership between an insurer and a broker, Middle believes that this is founded on great communication, and he detailed the importance of brokers and insurers being open with one another, not just through day-to-day operations but also when difficult conversations are needed. Hector similarly outlined the importance of both brokers and insurers having a long-term view and maintaining strong relationships throughout difficult situations.
Hector also stated the importance of sharing strategic direction and thought processes in an attempt to build the future together and said that, in a successful partnership, both the insurer and the broker will work in a manner which enables them to deliver more together than the sum of their parts. Effective working relationships are required at all levels of both organisations, he said, from MDs and CEOs to operational and trading teams.
"Having aligned goals and strategies is another mark of a successful partnership between an insurer and broker," Middle said. "It's much easier to reach your destination if the partner you're working with is headed in the same direction."