Covéa Insurance reveals departure of Simon Cooter | Insurance Business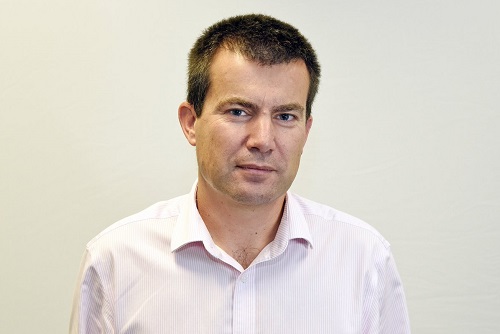 He's one of the most well-known names in the UK insurance industry – but Simon Cooter (pictured) is about to wave goodbye to Covéa Insurance.
The commercial lines and HNW director, who has championed the cause of Insurance United Against Dementia, will be leaving the firm in 2019. He was seen as a key figure for the company having joined in early 2013 and led the development of the business as well as contributing through his position on the executive committee and board.
"Leaving Covéa has been a really tough decision," he said. "It's a great business with great people and I think that together we have built a fantastic reputation for delivering fantastic service and being a company that our partners love doing business with. If I had wanted to carry on running a commercial lines & HNW business it would be here, but I have always had an idea that I wanted to change pace when I reached 55 (which I do in January, sadly) and that is exactly what I am going to do.
"I hope to find different things to do that will mean working significantly fewer days than I do currently. It's exciting and scary at the same time! Whatever I do next I will watch the next stages of the Covéa journey closely and I'll be wishing you all the continued success that you deserve."
Cooter now hopes to create time to do different things and departs with the best wishes of chief executive James Reader.
"Simon has been an important member of the Covéa Insurance team since joining us in 2013," said Reader. "Under his leadership, the commercial & HNW business has grown into a £270 million GWP operation with a strong team delivering fantastic service to its partners and customers.
"We will be very sorry to see him go but he and I are equally keen to ensure a smooth transition for our people and customers and, with that in mind, we have agreed not to set a specific date for his departure at this stage, other than to confirm that it will be at some point in 2019. This will give us the time to make sure that we identify the right person to take over from Simon, and to manage an effective handover of his responsibilities. Until then, I'm pleased to say that it will be very much business as usual and I know that Simon remains as committed to the success of Covéa Insurance and to delivering to our commercial & HNW partners and customers as ever."