CPP Group UK acquires travel insurance specialist | Insurance Business UK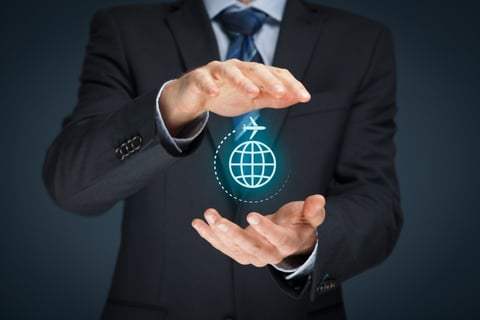 Global managing general agent and products and services provider CPP Group UK has announced the acquisition of London-based travel specialist Alpha Underwriting.
The deal will see the Leeds-headquartered firm grow its distribution network to more than 500 brokers in less than three years and expand its offering to include travel insurance policies.
The transaction also gives CPP access to Alpha's broker portal, which provides online quote, purchase, and administration tools that brokers can use for a range of travel insurance products.
In a statement, the MGA said that enhancements to its existing travel insurance offerings would be announced soon, adding that the aim was to build on its travel service portfolio, which saw the company launch the UK's first parametric lost luggage product in 2021. This service, along with CPP's insurance ancillary for flight delay, will be available on the portal later this year.
Read more: CPP Group UK appoints new commercial development manager
"This is an exciting acquisition for CPP Group UK, enabling us to bring our range of innovative insurance products and services to large numbers of brokers in a simple, accessible way," said UK country chief executive officer Carl Carter. "It's also an important part of our growth strategy for the year ahead. Branching out into travel insurance is a natural evolution for us and builds on the successful launch of our parametric lost luggage travel insurance product last year and our range of parametric travel insurance solutions."
Read more: CPP Group welcomes new UK CEO
CPP also revealed plans to make its key insurance products – excess protection and total loss protection policies for home and vehicle – accessible through the Alpha broker portal within the next quarter.
"Over the coming months, we'll be scaling up our offering on the Alpha broker portal to provide a comprehensive suite of general ancillary insurance products beyond the travel insurance market," said Carter. "We have a strong portfolio of insurance products that can add real value to the 400+ brokers on the Alpha platform and help them protect their customers from the everyday disruptions of life while generating valuable revenue in these challenging economic times."
The deal with Alpha, which is part of the Tedaisy Insurance Group, is the firm's second acquisition in three years, following its 2019 purchase of insurance broker Business & Domestic.