CPP Group UK widens roster with double hire | Insurance Business UK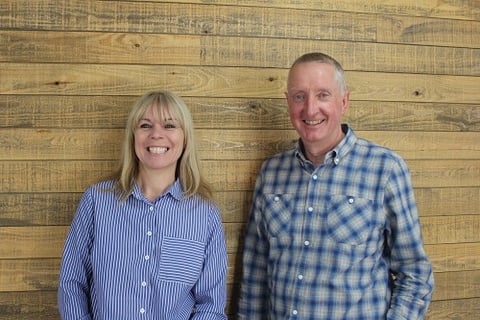 CPP Group UK has named insurance industry experts Dave Ross (pictured, right) and Joanne Neill (pictured, left) as commercial director and sales manager, respectively.
The Leeds-based insurtech – whose parent firm CPP Group Plc earlier today announced a reduced pre-tax profit of £900,000 for the first half of 2019 – said the appointments are aimed at bolstering its expansion into the broker space. CPP Group UK, a financial assistance product provider that caters to insurance companies, made a comeback in 2018 with specific focus on the broking market.
"In previous roles I worked in partnership with CPP, and so I have always closely followed the business and admired its achievements," stated Ross, whose insurance industry experience includes time spent at Keycare Ltd and AXA Insurance. "That formed my long-held goal of becoming part of the organisation.
"I am delighted to be working within this new and vibrant team, made up of industry experts with a shared determination to make waves in insurtech. A huge amount of groundwork has been laid; I believe we now have the ambition and resource to become international standard bearers in insurtech."
The new commercial director was the man behind Valeos Ltd, the general insurance business which was acquired by CPP Group last year. He also served on the board of the Chartered Insurance Institute for three years until June 2019.
Neill, meanwhile, started out as an underwriter and brings more than 25 years of insurance experience, including in the area of business development and sales, to CPP Group UK. The ACII qualified executive was with Zurich Insurance for 15 years.
"Jo's appointment reinforces an already strong and dynamic team," noted Ross. "She brings with her a great deal of experience in the personal lines schemes and affinity areas, which will greatly enhance our drive forward in these key areas."
Lifting the lid on what made her come onboard, Neill said: "The aspect of CPP that appealed to me the most is that customer's needs are met in a completely different way to anything I've seen previously in the sector. The new and innovative products and services are so beneficial when combined with insurance policies that it is exciting to be a part of bringing them to the market.
"I am looking forward to this new journey, having joined at such a pivotal moment for the company; I'm incredibly confident that the hard work and innovation by the team will pay off as we venture into this new era of insurance technology."